Lillevik – Creation of
Premium Content
Read about how we created different forms of premium content for Lillevik in order to strengthen their inbound marketing efforts.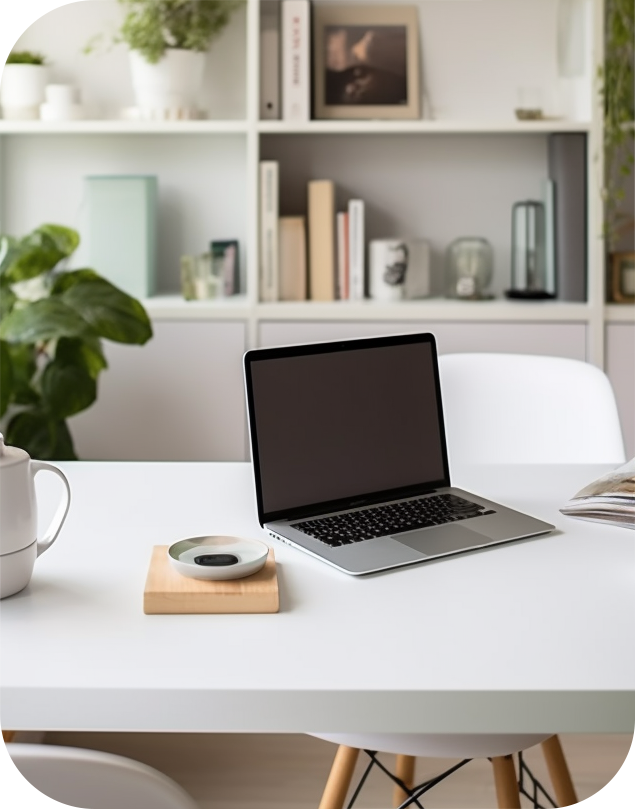 How do you produce high quality content?
In order to work successfully with inbound marketing, you need to provide relevant content to the right target audience at the right time. Without high quality content, inbound marketing efforts tend to become inefficient and expensive. But how do you create content suitable for an inbound marketing campaign? Read our case to find out how we produced premium content for the Norwegian IT company Lillevik.
Challenge
Lillevik is a Norwegian IT company focusing on cloud services and Microsoft solutions. They offer their expertise in Azure, Microsoft 365 and Office 365. Lillevik had previously worked together with Brightvision on an inbound marketing campaign. After the first campaign had ended, they decided they wanted to continue to work with inbound marketing and Brightvision.
Objective
Lillevik was interested in an inbound campaign and wanted Brightvision to produce all content parts of the campaign. This included ads, landing pages and an E-book. When Lillevik came to us, they had already planned that the campaign should have a security focus and be targeting CEOs.
Solution
We began holding two workshops with Lillevik to get a good understanding of the company and their situation. Therafter, the content production started. The E-book turned into a trend report over five emerging trends within IT security. We also set up and designed a landing page where the trend report was to be made available for download. We also designed the trend report and the ads that would drive traffic to the landing page. All content assets was given the same coherent visual expression. This increases the likelihood of converting a person to a lead.
The content production included:
Creation of a content brief for the trend report

One landing page and one thank you page

Two Linkedin ads

Three ads in several formats for programmatic advertising
Our work
In order to produce a successful and effective inbound marketing campaign, all content parts must be coherent both when it comes to the messaging as well as the visual style. This means you must create relevant, engaging and converting content. We produced a trend report, six ads and a landing page for Lillevik.
Trend report
If you set out to create an engaging piece of content, research is a key first step. We began the work of creating an E-book for Lillevik by holding two workshops. After these workshops, we had enough information in order to create a content brief. The content brief included a summary of the campaign, information about the Lillevik company and the overall idea of having the E-book be a trend report over five IT security trends. After the content brief was approved by Lillevik, we sent it to one of our Norwegian copywriters.

The production of the trend report followed a structured process with interviews, deadlines, feedback and two drafts. The copywriter would deliver the first draft of the trend report in a specific date. Lillevik was then given the chance to submit feedback and comment on the first draft. The first correction round had more of an overall scope; what trends should be mentioned, if the tonality was on the right level, and the structure of the trend report. When the feedback was delivered to the copywriter, it was implemented into the second draft that was delivered to Lillevik. The second correction round was more focused on details such as wording and grammar. When the last changes was made by the copywriter, a final version was delivered to Lillevik.

When all text of the trend report was finalized, it was time to design and layout the trend report. This process was also done closely together with Lillevik. We asked if they had any input before we began designing and listened to their feedback of the first draft. The design process went very smoothly and it didn't take much time to deliver a final version of the trend report.
Would you like to get help to succeed with your B2B tech lead generation campaigns?
Fill out this form and we will contact you!