Pexip - A
Global

Survey Report Campaign

Pexip positions themselves as a video conferencing thought leader with a combined inbound/outbound campaign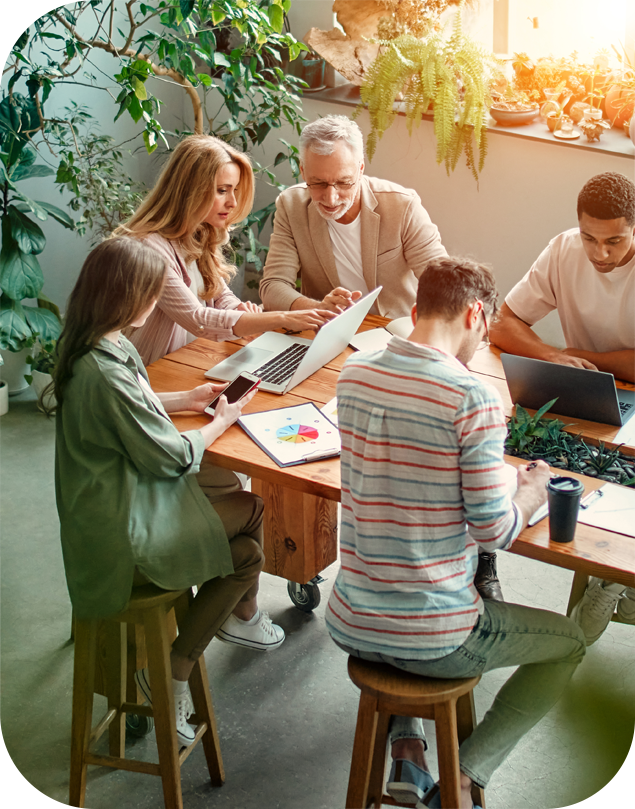 Introduction
Pexip has been working with Brightvision's content creation team since 2020. In late 2021, Pexip set their sights on creating a report on the state of video communication — and asked Brightvision for help to turn the idea into reality.
About Pexip
Pexip is a purpose-built video communication platform that empowers large organizations to transform their operations with video. Pexip's unique technology provides customized solutions for innovative and fully bespoke applications of video, data privacy, and business continuity for secure spaces and frictionless collaboration for connected spaces. The solution is sold through channel partners in 75 countries and used in 190 countries. Pexip was listed on the Oslo Stock Exchange in May 2020.

Brightvision services used
Brightvision's
marketing experts have helped Pexip

achieve:
2287
Pageviews
293
Form submissions
192
New contacts
The problem
As 2021 — the second year of a global pandemic — came to an end, many companies had adapted to the "new normal" using video conferencing technology. Video meetings proved a successful and user-friendly way to maintain business continuity while employees worked from home, the office, or anywhere else. As a global leader in enterprise video conferencing technology, Pexip was in a great position to review and define the current state of video communications, as well as its challenges and opportunities for future improvements. They decided to conduct a global survey on the state of video communications and publish their findings as a gated report.
The Process
Telemarketing can have many uses over and above sales — including market research. For this campaign, Brightvision took an integrated approach, leveraging the experience of our outbound team to conduct the survey, and then passing the data on to the inbound team for content creation.
The campaign process looked like this:
Determine the survey audience.


Pexip wanted to target C-level executives and team leaders in large companies ($10m - $1bn annual revenue) across multiple countries and industries.
Create and refine a list of survey questions.


Working together, Brightvision and the client tailored a list of questions to get the most valuable information from the survey respondents.
Pilot test
Pilot test survey on a small number of people to ensure the questions made sense — and delivered valuable data back to the customer.


Survey launch
Survey launch: members of the telemarketing team began contacting people in the target respondent demographic and collecting their answers. In total, 246 people in 11 different countries were surveyed for this report.


Data report


Once the survey was complete, Brightvision compiled the data in a report for Pexip.
Brightvision started working on the global survey report


Marketing materials to promote the report



When the report was completed and approved by the client, Brightvision then made some materials to market the report, including blog posts, videos, and social media posts.
The global survey campaign was launched in the first quarter of 2022.
"We couldn't have been happier with both the process and result of our global survey and report by Brightvision."
Ariana Hendrix
Content Marketing Manager at Pexip
The Results
The global survey report campaign resulted in a total of 2,287 pageviews, 293 form submissions and 192 new contacts.
"From the first concept discussions to the conducting of the survey itself and data analysis, to the creation of the content for the report, everyone involved at Brightvision was professional, informed, creative, and helpful. Everyone on our team was very happy with the statistics, text, and design of the report, and we have been able to use it in many contexts as an engaging marketing tool for informing the market and generating new leads."

- Ariana Hendrix, Content Marketing Manager at Pexip.
Conclusion
Telemarketing doesn't have to be just one thing: the service can also be used for effective market research, data gathering, and more. And sometimes — as in the case of the Pexip Global Survey — an integrated approach combining elements of inbound and outbound is exactly what you need to get the job done.

Learn more about our telemarketing services.
Learn more about our inbound marketing services.
Would you like to get help to succeed with your B2B tech lead generation campaigns?
Fill out this form and we will contact you!