Fortinet – an
integrated marketing

campaign

Find out what happened when we integrated inbound and outbound marketing in a successful campaign on IT security.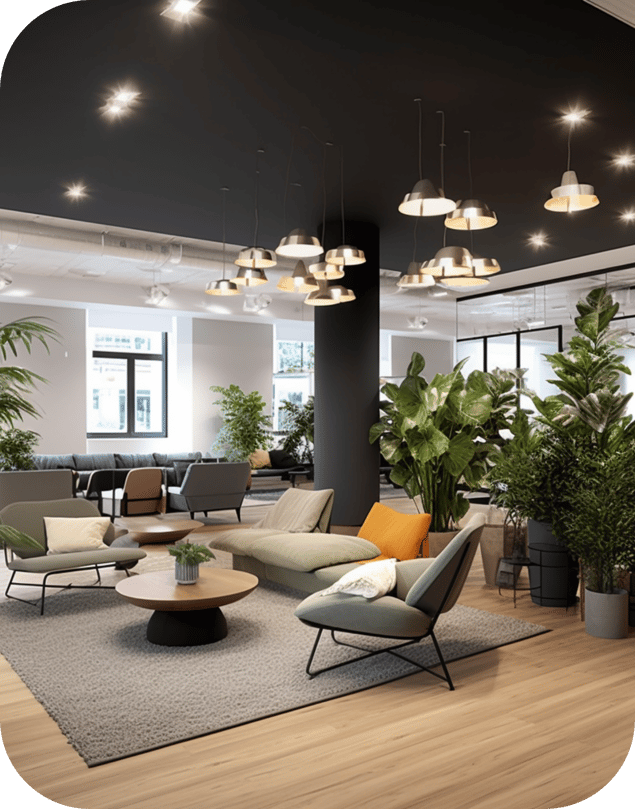 Why is it a good idea to combine inbound and outbound marketing?
The advantages of combining inbound and outbound marketing are many. Discover how an integrated marketing campaign on IT-security enabled us to work both broadly and in-depth towards one and the same goal.
Challenge
With E-mail being the most common way into the network for ransomware, zero-day vulnerabilities can be exploited by both viruses and hackers. The threats are constantly changing and as different types of data breach easily can damage the credibility of a company, it has come to place high demands on buyers of IT solutions. Yet another challenge facing IT-manager is the fact that recent years have brought huge changes as to how we work. A growing number of people work remote, which requires easy access to network services. We want a safe system with seamless access, regardless of where we choose to work.
Fortinet offers one of the markets most innovative network security solution and with a superior performance they are also aiming to make IT simpler for their customers. Security Fabric is a unique solution when it comes to access and management of the entire security of the network via an interface.
Brightvision's
marketing experts have helped Fortinet

achieve:
2600
visitors on landing pages
231 0448
ad views on Facebook and Linkedin
56
qualified leads
Objective
With a wish to strengthen their marketing efforts and to raise awareness around the services, Fortinet hired Brightvision to create a marketing campaign on IT-security, together with distributor Exclusive Networks. The ultimate goal with the campaign was to generate new qualified leads to fill the pipeline. Brightvision's objective was to create an integrated marketing campaign focusing on IT security and ways to prevent computer hacking. The campaign was set out to target CIOs, CTOs and other decision-makers at major enterprises in Sweden.
Solution
Our idea of integrated marketing involves executing inbound and outbound sales strategies simultaneously to draw in even more leads than either could do on their own. By choosing this integrated method, we were able to both work on a wide front with a digital campaign and to narrowly focus on the specific goals, which was to follow up leads by telemarketing.
The campaign consisted of:
A detailed campaign strategy

One landing page with gated content – a report on how to prevent computer hacking

One landing page with ungated content – for instance videos on firewall solutions and a form for booking a free presentation

Paid Social ads on LinkedIn and Facebook

A blog post published on Exclusive Networks

Telemarketing – both ABM and inbound lead follow up

Marketing Automation System evaluation and setup

Analysis, reporting and project management throughout the campaign
Our work
The campaign's main goal was to generate new leads for Fortinet. To create a successful campaign, we worked according to Brightvision's carefully structured processes for both inbound and outbound marketing.
Our work
The campaign's main goal was to generate new leads for Fortinet. To create a successful campaign, we worked according to Brightvision's carefully structured processes for both inbound and outbound marketing.
Campaign strategy
The first step for Brightvision was to get started on the inbound campaign. By two initially workshops, we asked all questions needed to create a well-planned campaign strategy. We mapped out the buyer personas and created a full campaign strategy, including target definition, time plan, etc. As the campaign would focus on existing content (a report and videos) produced by Fortinet, Brightvision put effort on finding out how to best attract the persona, generate content downloads and nurture leads closer to a purchase decision.
Alongside, the work with the outbound campaign was carried out. A well-defined sales process and a winning sales pitch is the recipe behind a successful campaign that will fill the pipeline with qualified leads. In this campaign, we followed a straightforward five-step process:
Target audience development

Prospect identification - List building

Prospect outreach - Cold calling

Prospect qualification - Mapping prospect needs

Pass on prospects to Fortinet's in-house team
Campaign structure
After having set the goals and finished all the planning, it was time to start producing the campaign. We created a few sets of banners to be used on Facebook and LinkedIn. Focusing on the main theme (IT security), the banners were carefully designed both graphically and textual in order to attract visitors to the landing pages.
As this was an integrated campaign targeting both an ABM-list and completely new leads, we created two sets of landing pages. One of the pages had gated content, which could be accessed by filling out a form. The other landing page was referred to during the calls on the ABM list. It had ungated content and focused rather on spreading information and encourage the leads to book a presentation with Fortinet.
The landing pages were then connected to a marketing automation system to capture relevant information about each person who downloaded the content. The pages were set to enable us analyzing important statistics such as visitors, time on site and bounce rate.
Campaign promotion
The promotion was a key phase of the campaign. The campaign was promoted on Facebook, LinkedIn and in a blog post on Exclusive Networks' own channel. Throughout the entire promotion phase, we put effort in measuring, reporting and optimizing. We rely heavily on the measurable results and by monitoring the performance of the promotion we were able to make necessary tweaks to improve the result. This way we could make sure to get the most out of the budget.
During the campaign, we made sure to have weekly meetings with Fortinet. By being completely transparent with our work we also gave them a chance to come up with questions and opinions. This way, we could assure to always be at the same wavelength, which is a prerequisite for successful cooperation.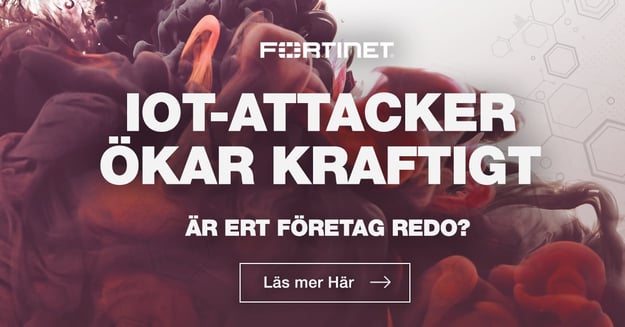 Results
We and the client had set a goal of 20-27 meetings for this campaign. Our 2 BDRs booked 28 meetings and delivered 18 A-Leads and 3 B-Leads on our Q2 campaign. The conversion rate was 26,47 % overall. We reached up to +100 hours of tele prospecting. We are happy and pleased to have exceeded expectations and the set goals.
Evaluation
Before getting started, Fortinet had the expectation of getting 1000 visitors on the landing pages. At the end of the campaign, we've had more than 2600 visitors and also generated close to 60 new qualified leads. Not only did we meet Fortinet's expectations in regards to visitors and leads, but we also made sure to increase the awareness, by which we hope even more companies have been given a chance to overcome IT-threats.
This might interest you:
Would you like to get help to succeed with your B2B tech lead generation campaigns?
Fill out this form and we will contact you!