We partly used pre-existing content to drive leads, which was re-branded to align with Gibon's graphical profile (also called "white label content"). This way we could quickly produce and launch different content assets.

The main content promoted was a whitepaper called "Start your journey towards digital change" and was created to help companies take their first steps into the new and modern workplace. We also created a one-page checklist used as follow-up content and nurturing purpose.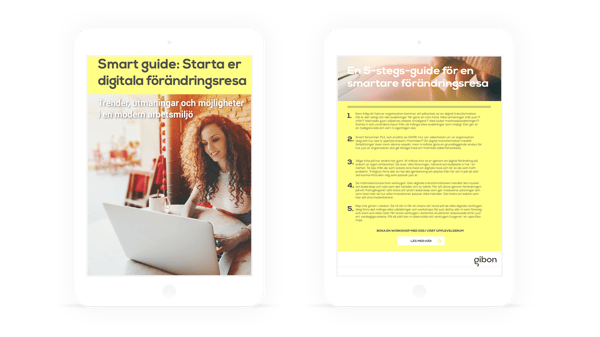 The landing page is a fundamental component of the campaign, driving leads to convert by filling out forms. We used SharpSpring as a CRM and Marketing Automation system, to be able to gather all information – such as website visits, conversation rate, list, etc. – in one place. As the SharpSpring tool supports the inbound methodology, it simplified all work processes and enabled us to work with all marketing channels (like social media, email marketing, web, landing pages, forms, nurturing/workflows) in an integrated way. It was easy for us to optimize and create reports as we controlled and measured all work from one system.

The workflow process of implementing SharpSpring was:
Technical setup of SharpSpring

Building and designing landing- and thank you pages templates

Building and designing email templates

Creating forms

Creating CTA's

Setting up relevant workflows and automation processes

Creating smart lists
The eBook landing page was the primary destination during the campaign. At the end of the campaign, the landning page had been visited 1179 times. The average time spent on the landing page was 1.4 minutes and the form conversion rate was 3.6 %.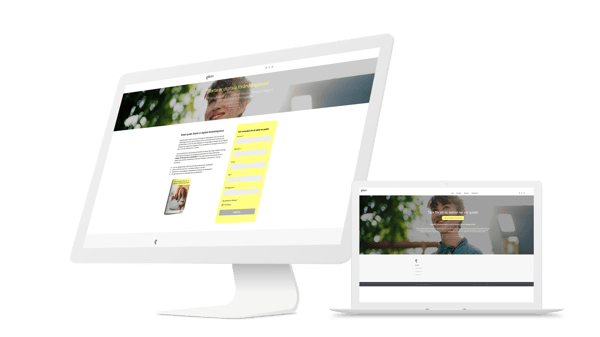 Yet another piece of content used in the campaign was a blog article. The blog served as an important part to drive the organic traffic and leads to the landing pages offers. With a clear call-to-action in the post, we were able to point the visitors to the downloadable content and generate leads.
Campaign promotion
We created social posts to drive leads to each landing page/premium content, customizing each social content after the audience target and persona. We used both paid social (sponsored) and organic posts in channels like LinkedIn and Facebook. We launched five sponsored ad campaigns consisting of 12 ads. The highest performing ad generated a CTR of 1.14%. That is three times as high as LinkedIn's average CTR of 0.3-0.45%.

Videos are a great way to generate traffic to landing pages, hence we produced a so-called "KIT-film" for the campaign. The video served as a complementary to the banners on social media.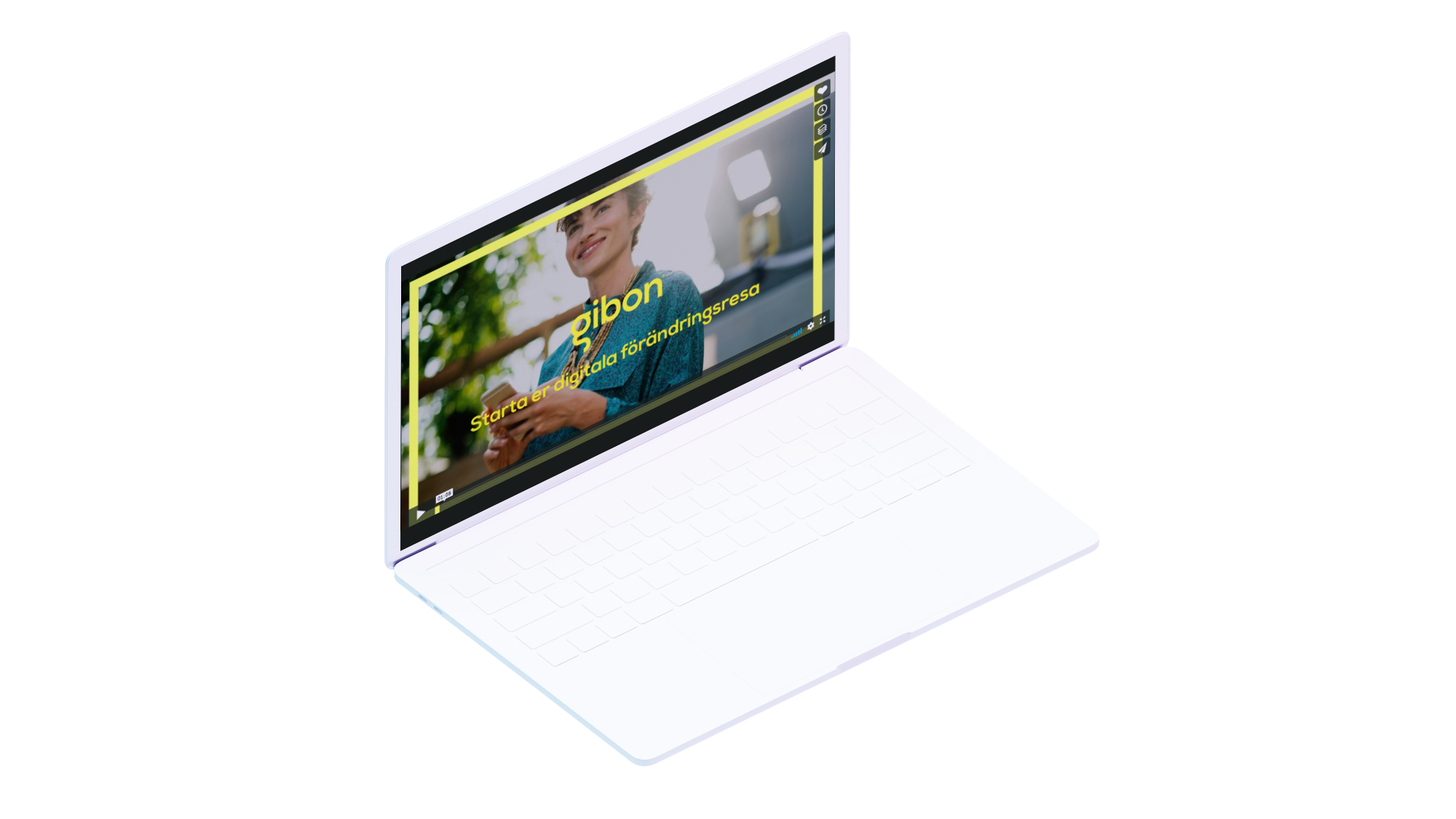 To ensure maximum relevance for the partners' target audiences, we also created personalized e-mails. Within the MA-system, we used email nurturing to convert leads from unqualified leads to MQLs using an email nurture workflow cadence consisting of three emails containing consideration stage content and new call to actions.

Telemarketing
To qualify the leads coming in from the inbound campaign, we used our telemarketing team and Inside Sales Specialists. When a visitor becomes a lead, our SDRs called and qualified the lead. Depending on the outcome, we routed the qualified leads to Gibon's sales department. If the lead was not qualified, we kept it in our process for further nurturing.
Evaluation
Gibon had an initial paid media budget of 30,000 SEK. By using LinkedIn's sponsored ads, we used the budget to create a campaign that generated a total of 68 MQLs. Out of these, 8 became SQLs, resulting in a generous 38 % conversion rate.

The landing pages are still active and continue to generate leads while Gibon is working on producing new and educational content for their prospects. Soon, they'll be ready to launch another campaign. With learnings and insights from previous campaigns, they'll be able to generate even better results and generate more leads.

Overall, we draw the conclusion that we achieved all campaign goals, as we made sure both to generate new qualified leads and to raise brand awareness.