Nextagenda – An
integrated Inbound Campaign
Discover how we built a scalable inbound strategy that reached C-level prospects.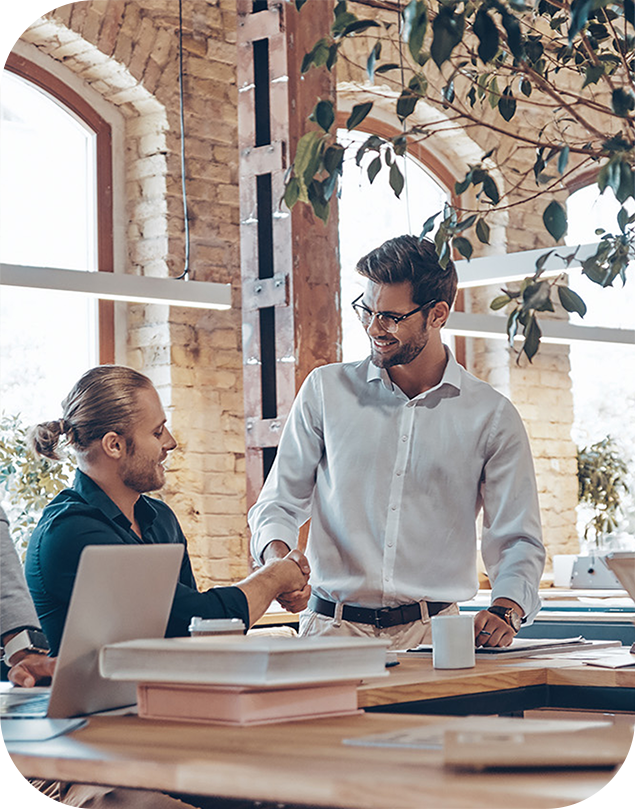 How do you create engaging content?
Creating engaging and informative content is a challenge for a lot of B2B tech companies. Discover how we tackled the challenge and helped Nextagenda reach decision-makers.
Challenge
Nextagenda is a BI-company based in Denmark specializing in big data, predictive analytics, IoT and data warehousing. They develop and optimize the way companies use data to improve the overall business performance. Nextagenda help their clients generate better data, gain more insight and create a competitive advantage.
Nextagenda hired Brightvision to create an inbound marketing campaign targeting C-level decision-makers. The mail goal was to build awareness and generate leads that would turn into customers.
Objective
Brightvision was hired to build awareness, generate ROI and create a scalable lead generation strategy that could be adopted by other Microsoft partners. The goal of the campaign was to create awareness around their services, such as strategy and development, commission and support. Finding a powerful marketing automation system was also important.
Solution
Brightvision created an inbound marketing campaign centered around the core theme of becoming data-driven. The campaign was built around an eBook on digital transformation and utilizing data. The eBook was based on Nextagenda's primary target audience focusing on creating value for key decision-makers.
The eBook was hosted on a landing page where prospects could fill out a form with their information in order to download the content. Once the eBook was downloaded, this prompted an email nurturing flow which was used to further guide the prospect in the buyer's journey. We gained insight to the behaviour of Nextagenda's target audience, and quickly realised the best approach to generate high quality leads.
Brightvisions role was to plan, implement and analyze the results of the campaign. The campaign consisted of the following parts:
Email nurturing flow focusing on different stages of the buyer's journey

Landing pages

Content production

Three webinars for different user personas

Paid advertising on LinkedIn and Facebook

Organic posts on social media

Case studies

Implementation of marketing automation system
Our work
The primary goal of the campaign was to generate new leads for Nextagenda. A successful inbound marketing campaign requires a thorough understanding of the user persona, their challenges and how to best solve those challenges.
The campaign was structured based on Brightvision's proven campaign process. This can be split into five different parts; campaign strategy, campaign structure, premium content, paid advertising and evaluation.
Campaign Strategy
All successful campaigns start with research. During two separate workshops, we got to know Nextagenda's market and audience in order to gain the knowledge necessary to produce a results-driven inbound campaign.

During this process, we also mapped out the primary buyer personas to target. In order to do so, we used data from previous research and interviewed a number of salespeople at Nextagenda. Based on this, we identified CFOs at manufacturing companies as our primary buyer persona.
We also had two secondary personas, COOs and CTOs at manufacturing companies. Since we considered these personas to be key influencers in the decision making process, we adapted the content to also target these roles.
Together with Nextagenda we put together a campaign strategy specifically based on their challenges and needs. During the planning phase, we also created a campaign timeline to provide Nextagenda with an overview of all campaign components. The campaign was designed specifically to focus on data-driven decisions targeted toward their buyer personas.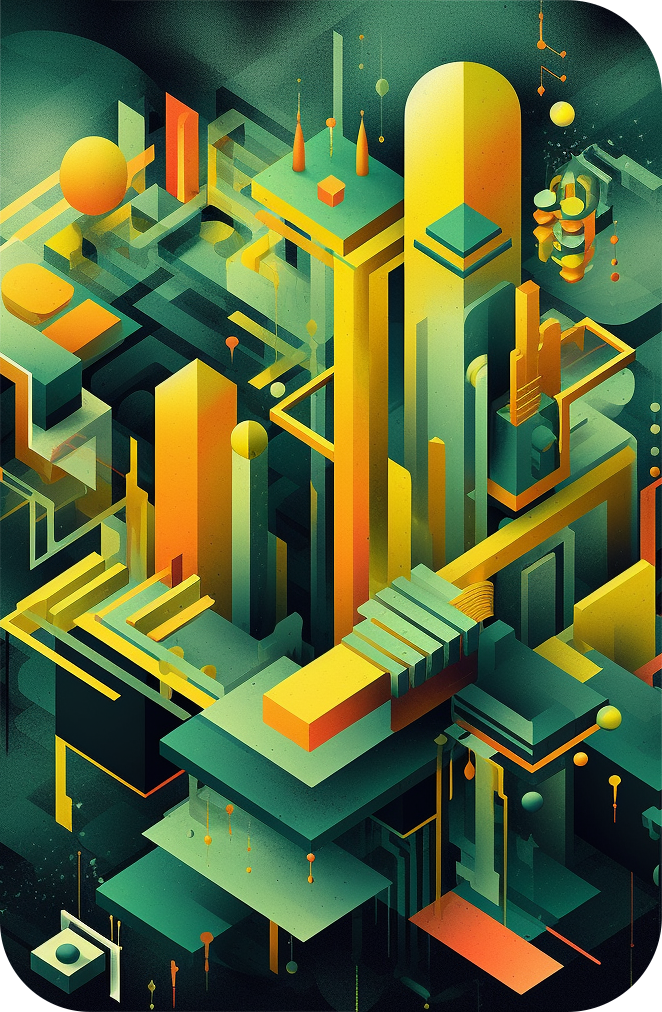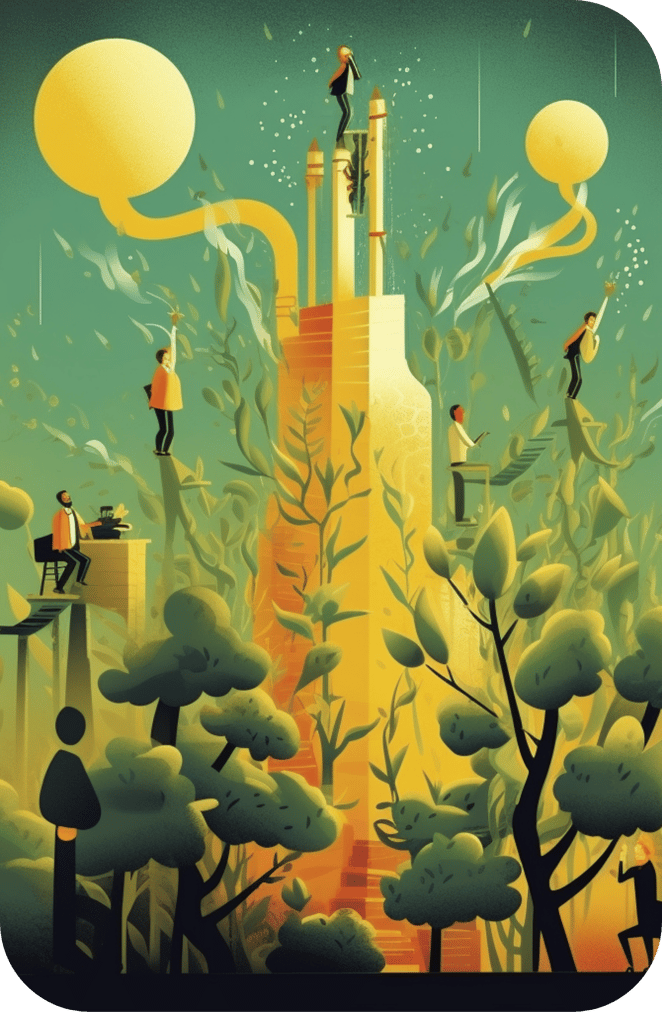 Campaign Structure
When the strategy was in place it was time to enter the production phase. We started with configuring a marketing automation (MA) system, built and implemented landing pages and created an email nurturing flow.
The forms on the landing pages were all connected to a MA-system in order to gather as much prospect information as possible. With the help of automated scripts and powerful analytics, we made sure all parts of the campaign were measurable.
An email nurturing flow is a key part of inbound campaigns, it's what guides the prospect further in their buyer journey and prompts action. The email nurturing flow consisted of six emails with reminders and call-to-actions based on behaviour.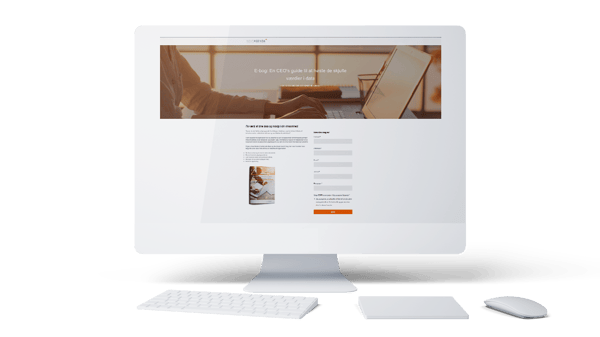 Premium content
When the campaign structure was in place, it was time for content. The most important part of an inbound campaign is to offer educational and engaging content. That's why we together with Nextagenda created the eBook "A CEO's guide to the hidden values in data", to help prospects move toward a modern workplace.
We created a on-demand webinar to guide prospects through the buyer's journey by offering more in-depth information and practical tips to become more data-driven. This on-demand webinar was used in both a targeted email campaign and the nurturing flow.
The nurturing flow was packed with educational content. We produced a checklist on how to become more data-driven, and a video testimonial from a customer to further strengthen Nextagenda's credibility.

Paid promotion
We launched the paid campaigns on Facebook and LinkedIn. The ads contained a call-to-action that prompted viewers to download the eBook. The ads were segmented based on buyer persona. We used both sponsored and organic posts.
We worked continuously throughout the campaign to analyze and optimize the performance of the ads. This work is essential to improve the performance of the ads, maximize ad spend and increase ROI

Brightvision's
marketing experts have helped Nextagenda


achieve:
1035
ad clicks
8
% conversion rate
82
leads
Evaluation
Once the campaign had finished, it was time to analyze the results to find further insights about our market, buyer personas and content. This is an essential part of any campaign in order to optimize and make improvements for future marketing initiatives.
We presented the results, insights and recommendations for the next steps in a detailed campaign report. Ultimately, the team at Nextagenda was happy with the results and decided to extend the campaign.


This might interest you:
Would you like to get help to succeed with your B2B tech lead generation campaigns?
Fill out this form and we will contact you!