When the strategy was in place it was time to enter the production phase. We started with configuring a marketing automation (MA) system, built and implemented landing pages and created an email nurturing flow.

The forms on the landing pages were all connected to a MA-system in order to gather as much prospect information as possible. With the help of automated scripts and powerful analytics, we made sure all parts of the campaign were measurable.

An email nurturing flow is a key part of inbound campaigns, it's what guides the prospect further in their buyer journey and prompts action. The email nurturing flow consisted of six emails with reminders and call-to-actions based on behaviour.
When the campaign structure was in place, it was time for content. The most important part of an inbound campaign is to offer educational and engaging content. That's why we together with Nextagenda created the eBook "A CEO's guide to the hidden values in data", to help prospects move toward a modern workplace.

We created a on-demand webinar to guide prospects through the buyer's journey by offering more in-depth information and practical tips to become more data-driven. This on-demand webinar was used in both a targeted email campaign and the nurturing flow.

The nurturing flow was packed with educational content. We produced a checklist on how to become more data-driven, and a video testimonial from a customer to further strengthen Nextagenda's credibility.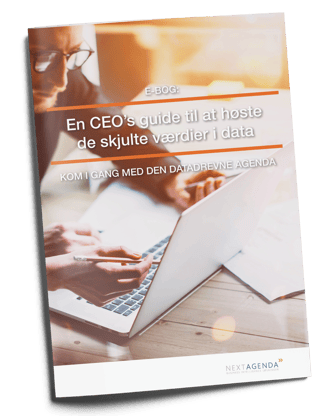 Paid promotion
We launched the paid campaigns on Facebook and LinkedIn. The ads contained a call-to-action that prompted viewers to download the eBook. The ads were segmented based on buyer persona. We used both sponsored and organic posts.

We worked continuously throughout the campaign to analyze and optimize the performance of the ads. This work is essential to improve the performance of the ads, maximize ad spend and increase ROI.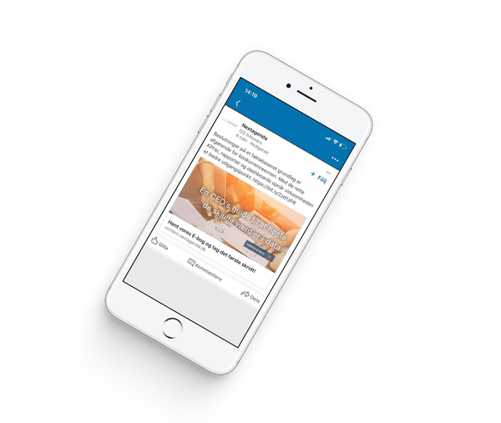 Evaluation

Once the campaign had finished, it was time to analyze the results to find further insights about our market, buyer personas and content. This is an essential part of any campaign in order to optimize and make improvements for future marketing initiatives.

We presented the results, insights and recommendations for the next steps in a detailed campaign report. Ultimately, the team at Nextagenda was happy with the results and decided to extend the campaign.