Upheads

– Text and video working together

Find out how great content can uplift an inbound campaign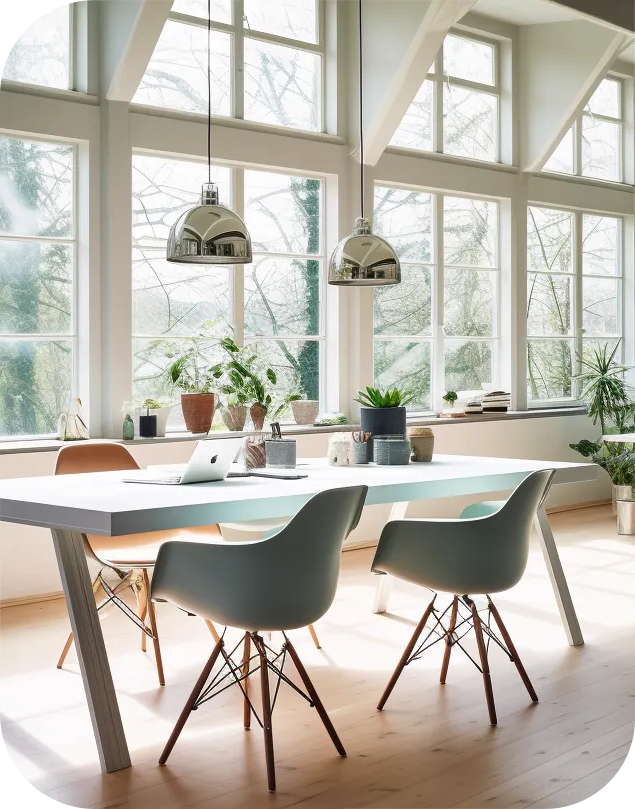 How do you create engaging content?
Creating engaging and informative content is a challenge for a lot of B2B tech companies. Discover how we tackled the challenge and helped Upheads reach decision-makers.
Challenge
Upheads is a Norwegian Microsoft Gold partner. They are an IT-department for companies who wants problem free services within local hosting, centralized IT-services over ASP or cloud computing. Upheads is based on Norwegian ownership, Norwegian laws and private cloud technology.
Upheads decided to hire Brightvision to get more business towards their security-packages. Inbound marketing tactics was utilized in order to create brand awareness, generate leads and, in the end, increase revenue. Upheads wanted to reach both decision makers in the SMB segment, primarily CEOs.
Objective
The primary purpose of the inbound marketing campaign was to generate new leads within and outside of the existing customer base. Brightvision was hired to build awareness, generate ROI and create a scalable lead generation strategy that could be re-used later on by Upheads. The goal of the campaign was to create awareness around their three different packages for IT security; Secure Net, Secure Server and Secure Employee.
Solution
Brightvision created an inbound marketing campaign centered around the three different parts of a secure organization. The campaign was built around an eBook on IT security regarding the tree aspects of storage, end user and online precence. The eBook was based on Upheads primary target audience focusing on creating value for key decision-makers. To complement the eBook, we also produced three short explainer videos for the different packages.
The eBook was hosted on landing page where prospects would fill out a form with their information in order to download the content. Once the eBook had downloaded, this prompted an email nurturing flow which was used to further guide the prospect in the buyer journey. We also gained insight to the behavior of Upheads target audience and what's the best way to generate high quality leads.
Brightvisions role was to plan, implement and analyze the results of the campaign. The campaign consisted of the following parts:
Email nurturing flow focusing on different stages of the buyer's journey

Landing pages

Content production

Three videos for different packages

Paid advertising on LinkedIn and Facebook

Organic posts on social media

Case studies

Implementation of marketing automation system
Our work
The primary goal of the campaign was to generate leads for Upheads and. A successful inbound marketing campaign requires a thorough understanding of the user persona, their challenges and how to best solve those challenges. The campaign was structured based on Brightvision's proven campaign process. This can be split into five different parts; campaign strategy, campaign structure, premium content, paid advertising and evaluation.
Campaign Strategy
All successful campaigns start with research and audit. Through two workshops, we asked all questions we needed answers to, in order to create a well-planned campaign strategy. We mapped out three buyer persona this campaign would target. We created an entire campaign strategy, designed for Upheads specific needs. During the start-up phase, we also set the timeplan for the campaign, as well as setting all parts of the campaign. The campaign would focus on IT security and attract and nurture leads closer to a purchase decision.


Campaign Structure
When the campaign and all parts of it was planned, it was time to produce the campaign. The first thing to do was create the structure of the campaign. The structure consisted of landing pages, emails, configuration of marketing automation and technical setup.
Two set of landing pages and thank you pages was created, in the Marketing Automation system SharpSpring. We connected the landing pages to a sophisticated marketing automation system to capture as much information as possible about the each visitor and lead. We set the landing pages so we could have analyze important statistics such as visitors, time on site, bounce rate and other.
We also created an automated email workflow, to drive the leads down the funnel, and to increase their inclination to convert to a customer. We created six emails in total, and the nurture flow was set up with reminders and time delays, designed with the personas' behavior in mind.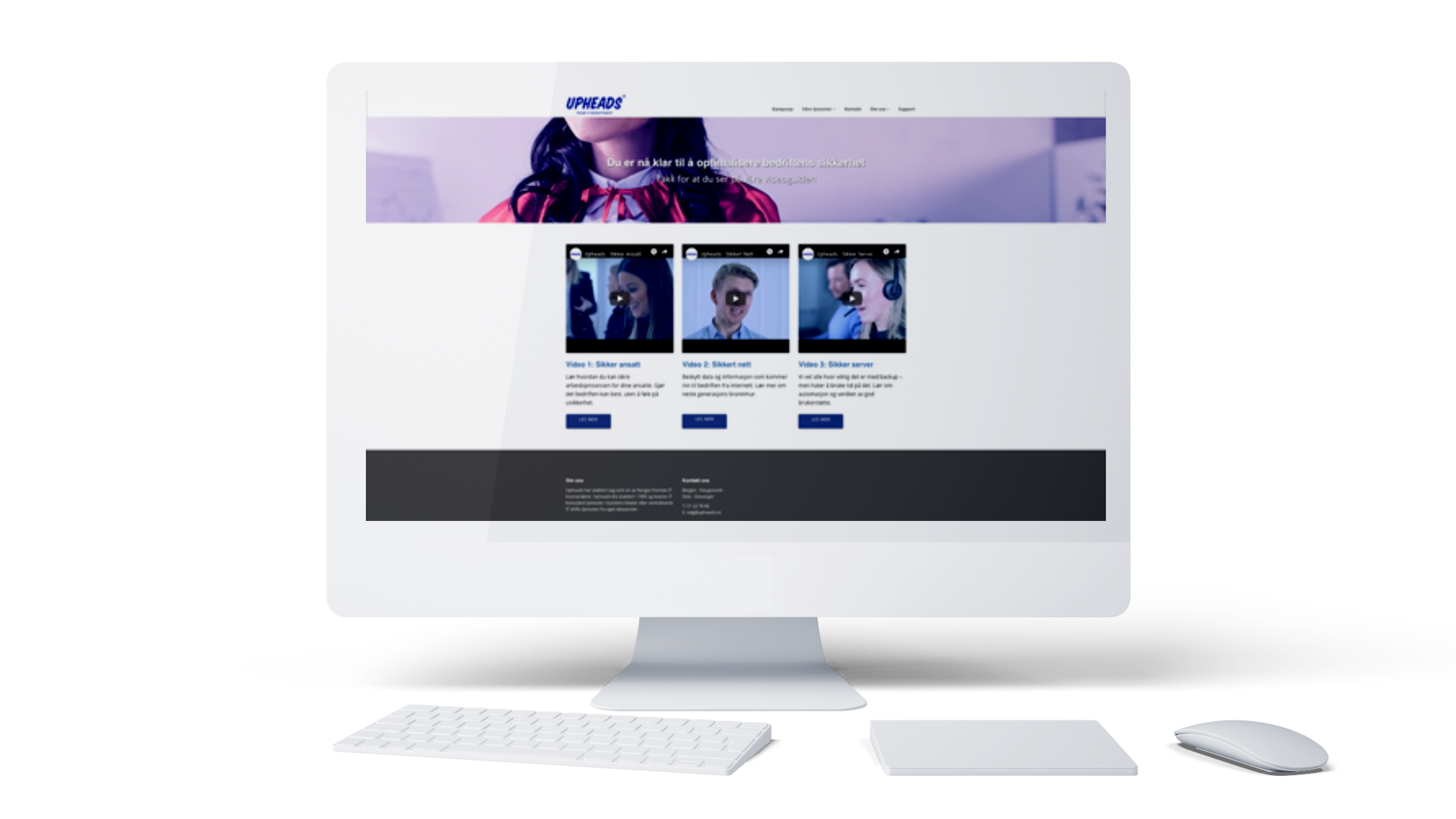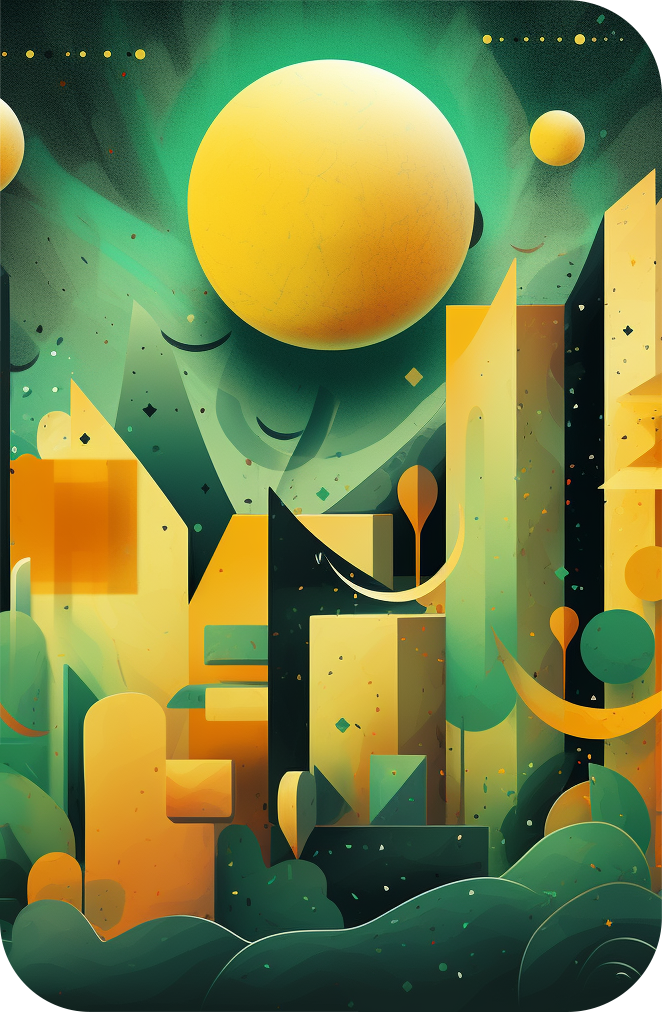 Premium content
After setting up all emails and landing pages, it was time to fill the campaign with premium content. The most important part of all inbound campaign is content the persona find interesting, valuable and engaging. As part of the campaign strategy, we build the entire campaign around one piece of Big Rock content – an eBook on how companies should secure their IT. The eBook was made available for download on the two landing pages.
The email flow was also filled with content of value on the same topic as the e-book. This included, among other things, two customer cases.
To further help the leads down the buyer's journey, Brightvision created three videos examining the different packages Upheads provide for IT security; Secure Net, Secure Server and Secure Employee. First we created a script, based on the persona's challanges and goals, after that we started producing. We did this with both filmed clips, bought clips and screen recordings and pieced them together to make three educating and engaging videos.


Paid promotion
We launched paid campaigns on Facebook and LinkedIn. The ads contained a call-to-action that prompted viewers to download the eBook. The ads were segmented based on buyer persona. We used both sponsored and organic posts.
We worked continuously throughout the campaign to analyze and optimize the performance of the ads. This work is essential to improve the performance of the ads, maximize ad spend and increase ROI.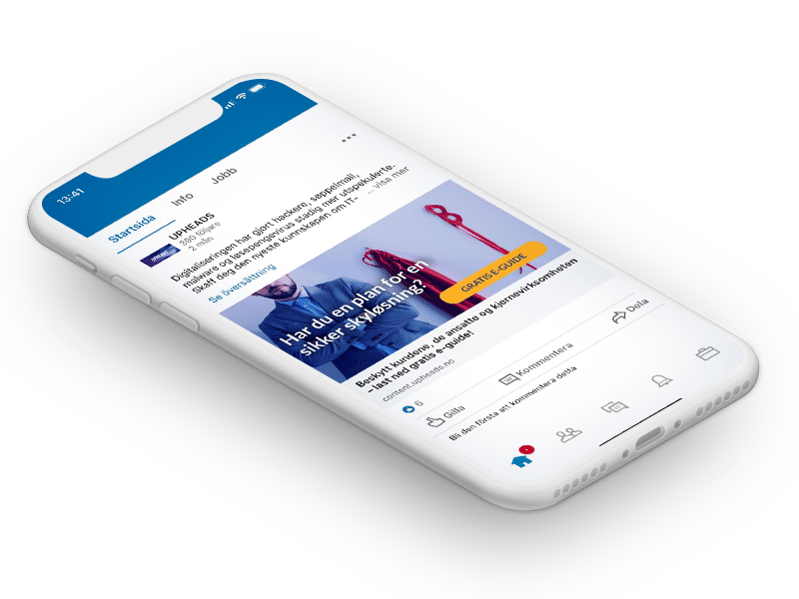 Brightvision's
marketing experts have helped Upheads

achieve:
707
Ad clicks
10
% Conversion rate
74
Leads

Conclusion
Once the campaign had finished it was time to analyze the results to find further insights about our market, buyer personas and content. This is an essential part of any campaign in order to optimize and make improvements for future marketing initiatives.
We presented the results, insights and recommendations for next steps in a detailed campaign report. Ultimately, the team at Upheads was happy with the results and decided to extend the campaign.
This might interest you:
Would you like to get help to succeed with your B2B tech lead generation campaigns?
Fill out this form and we will contact you!