Recently, we published our 2019 guide to inbound marketing for B2B tech companies. Today we're tackling outbound lead generation.
Account based marketing (ABM) has delivered incredible results for B2B companies over the past few years. In fact, with 60% of B2B companies reporting a 10% increase in revenue, account based marketing is regarded to deliver the highest ROI of any B2B marketing strategy or tactic. Account based marketing along with marketing automation seem to be an unstoppable force. Going from strength to strength, outbound sales is manifesting its position as a widely successful method for B2B tech companies to generate leads and attract new customers.
Let's find out what outbound sales will look like this year and how your business can adopt highly converting tactics and trends.


3 statistics to help you sell
smarter in 2019
Before we take a look at the activities you should focus on in 2019, let's see what's trending this year.
We've compiled a list with three key statistics that can't be ignored and will ultimately have a huge impact on your sales numbers. Here they are:
ACCOUNT-BASED MARKETING: Following unparalleled results, 73 per cent of B2B marketers have already implemented or are planning to implement account based marketing in the next 12-24 months (ITSMA). Salespeople are leaving mass communication behind in favor of the new norm: Precise targeting and personalized messaging.


PERSONALIZING THE BUYING EXPERIENCE: 67 per cent of buyers are expecting customized content (The RAIN Group Center for Sales Research). Buyers want to know that you've done your research by sharing content that's relevant to their industry such as research data and content that's customized to their specific situation.


VIDEO ADOPTION: Seven in 10 B2B buyers watch a video sometime during their buying process. This is the easiest and most engaging way for B2B buyers to learn about your product, but also share that knowledge with colleagues.
Adopting account based marketing, personalizing the buying experience and utilizing video are all key ingredients to sales success in 2019.
Below, we talk more about how to make these activities part of your sales process. Let's dive in!


6 key sales activities to focus on in 2019
This year, salespeople are hungrier than ever and ready to break new ground. We have no doubt, that both smarter and better sales lie ahead. Below we've listed what we believe is the way forward when it comes to outbound marketing this year.


1. Adopt an account based approach to sales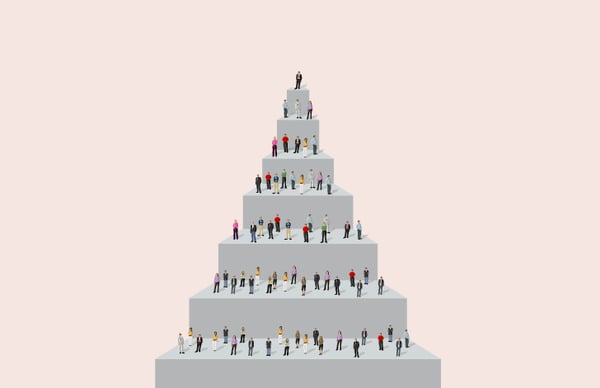 In the last few years, there's been a shift away from the traditional "numbers game" which essentially means that the SDR sending the most emails and making the most calls "wins." But generic mass emails and uninformed calls don't close deals.
A need for a highly targeted and more personalized approach emerged. In the world of sales, this is referred to as "account based."
Let's start with the definitions.
Account based marketing (ABM) is a strategic approach to designing and executing highly-targeted, personalized marketing programs and initiatives to drive business growth and impact with specific, named accounts (ITSMA).
Account based sales development (ABSD) is an SDR-driven ABM tactic that primarily utilizes telemarketing. It refers to the process of developing a qualified sales pipeline by running informed multi-touch outreach efforts based on target accounts.
ABM and ABSD mean leaving mass emails and calls to unspecified lists behind. Instead, you focus on a predetermined set of accounts that have been chosen based on your specific user personas. So what does this mean in your day-to-day? Here's an overview.
Account based sales development primarily requires two key activities:
Carry out focused and thorough market research
Scrutinize your existing database
Through the above exercises, you'll uncover your ideal customers based on predetermined attributes and identify the best accounts for your sales team to target.
Next, you'll implement SDR-driven ABM campaigns that utilize customized content, tailored messaging and ads supported by IP-targeting to make sure that you reach the decision-makers on that list.
After witnessing staggering results, most B2B tech companies are in various stages of implementing both account based sales development (ABSD) and account based marketing (ABM).


"I see ABM as a response to inbound marketing. Inbound is great, but you don't have control over quantity and quality. You also can't afford to wait until those named account targets happen to find your content and download something."


Matt Heinz, President of Heinz Marketing



2. Highly customized teleprospecting techniques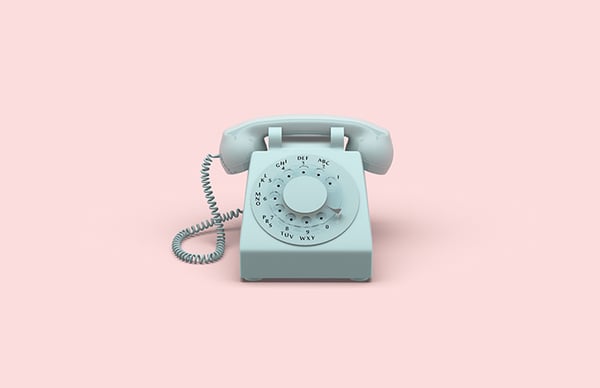 Some people adamantly argue that teleprospecting is dead. And it certainly is if you do it the way it was done as recent as 2010. But in the last few years, teleprospecting has changed significantly.
There's one big reason B2B businesses and Fortune 500 companies still rely on teleprospecting in 2019 – it works. Today, companies have a team of Sales Development Representatives (SDRs) in-house or through an agency. It's a role that's in constant and growing demand in the B2B market.
Here's a few tips on how to succeed with teleprospecting in 2019:
Study your prospect thoroughly
Call at the right time
Provide value through relevant content and insights
Know the top three typical challenges your prospect is facing
Demonstrate how their peers in other companies solve similar problems
Use a highly personalized sales script - Do your research!
Apply a multi touch approach using telemarketing, email and social
Anticipate the objections based on the research on both the company and the person you're calling
Prepare you follow-up options
Remember, salespeople that hit their benchmarks focus on value rather than product features and pricing.


3. Pursue prospects with purpose

Whether you're prospecting over the phone or via email – The game has changed. Prospects expect you to deliver more value than ever before. The age old "just touching base" and "checking in" won't be enough. You need to deliver emails that have intent, purpose and value. What can you offer the person that's reading them? How can you add value?
So how can you deliver that much needed value? Here's how:
Do your research
It won't take long do uncover potential issues and pain points of a prospect by simply spending a few extra minutes doing your research. Take a look at their website, get a sense of their company culture and scrutinize the activity on the LinkedIn profile of the decision maker. By doing your research and personalizing your emails, they are likely to be more relevant to the recipient.


Share compelling content
Point to case studies from companies similar to the one you're targeting or other types of content that backs up your statements. This will add instant credibility.


Follow up
Don't just send one email and expect a reply. The follow up is what can make or break a business opportunity.


4. Personalize your automated emails and provide relevant content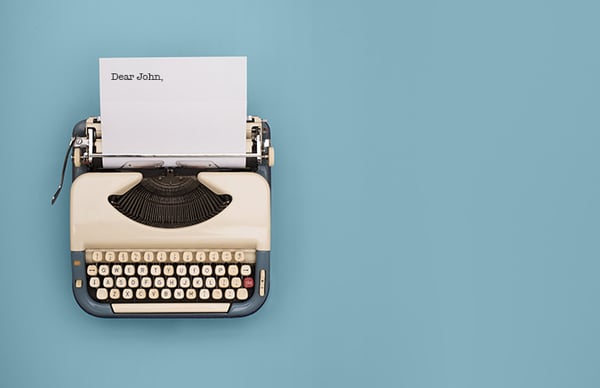 Marketing automation tools such as HubSpot and SharpSpring help both marketers and salespeople remember who, when and why we should be contacting someone.
Neil Patel stated that "personalization is revolutionizing how we do business. Companies like Facebook frequently gather consumer data to improve their offerings. They understand that people want to see things that are relevant."
And Neil Patel is right. The higher the relevancy, the higher the likelihood of connecting with a prospect. The numbers back it up as emails that are personalized experience a transaction rate that's six-times higher than a generic email.
So how can you personalize your automation? Here's three ways to get you started:
Personalize the email subject line
Segment your email workflows with psychographics
Link to relevant content in your workflows


5. Utilize integrated campaigns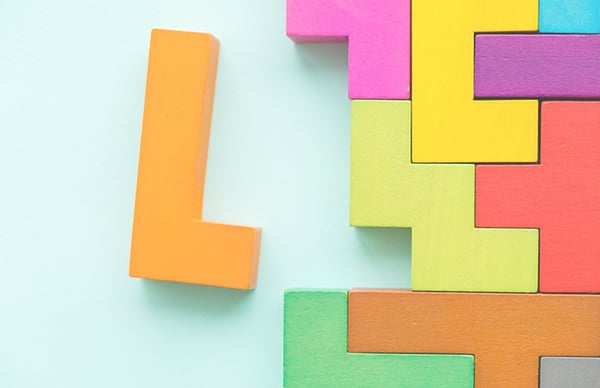 The best way of generating, qualifying and converting leads to customers is for inbound and outbound marketing to work together. That means inbound takes care of generating leads through content such as eBooks, guides and webinars. Next, those leads are passed on to the outbound team for qualification and outreach.
Let's demonstrate how we recently combined inbound and outbound:
We hosted a webinar with Steli Efti, Silicon Valley sales guru.
After the webinar, we sent three follow-up emails with relevant content.
Our salespeople processed the signup list and qualified the leads.
Next, our experienced BDRs reached out to the qualified list via either phone or email.
The above is just one of many examples how inbound and outbound can work together and create a better and more relevant experience for leads and prospects.


6. Start using video emails for your key prospects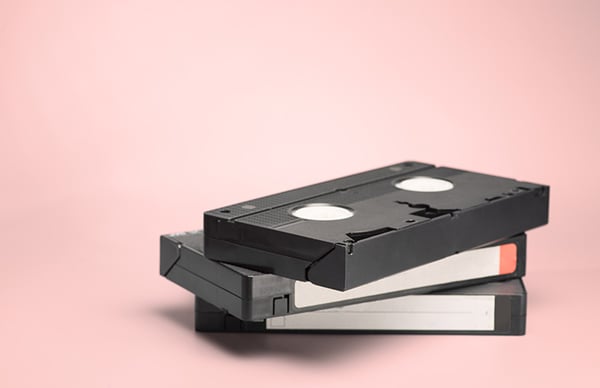 By 2021, video will account for 80 per cent of all online traffic (Cisco). People (read prospects) are turning to video because it's a quicker and more efficient way of consuming information. This of course, has huge implications for sales and lead generation. In fact, video marketers get 66% more qualified leads per year (Aberdeen).
A study by Google demonstrated that video is a highly impactful medium and in many instances a preferred way of learning more about B2B products and companies. The behavior recorded in the study was that:
B2B buyers watch videos about:
Product features
How-to instructions
Professional reviews
After watching a video, B2B buyers will:
Talk to colleagues
Look for more information
Visit the company's website
Share the video
Your job is to provide an online experience that captures the attention of the B2B buyer, and this is more likely to be achieved through video than any other medium. Through video, you're able to create a sense of trust and credibility that can't be produced solely through text.


Personalized video introductions for key prospects
At Brightvision we recently started experimenting with personalized video introductions as a part of our multi-touch prospecting approach.
Here's how we structure them:
Introduction: Explain what we do and why it's relevant to the prospect.
Industry knowledge: Put forward trends and statistics that are relevant to the prospect and their business.
Content: Point to resources and/or content that are relevant to them.
Call-to-action: Give them the option to book a meeting or respond to the email with questions.


Today, we're using video emails as a complement to regular emails. It's important to be aware of the cost of using video (time and resources), and that's why it's a good idea to only use them on qualified leads where the ROI most likely will be higher.
We're still in the early days of testing video as a part of our prospecting efforts, but the results so far look promising with a 40 per cent response rate. It's safe to say that we have high hopes for the conversion rate to remain this positive.


Conclusion: Creating a more personal buying experience
Outbound sales has gone through big changes in the past few years. It's matured and it's become smarter, but most importantly it's become more prospect and customer-oriented. Because you don't fill your pipeline and acquire new customers by chasing them to the end of the world. You close deals by being customer-centric and value-driven. So as we take on 2019, let's remember that when we pick up the phone and send our emails.


More on this topic
Want to find out what happens when you apply outbound marketing strategies? Discover how we helped NetSuite conquered the Nordics.
Does your outbound marketing strategy need a boost?
Do you want to get started with outbound marketing? Or perhaps your existing strategy needs a boost? Book a meeting with Brightvision's CEO Jakob to talk more about how we can help.