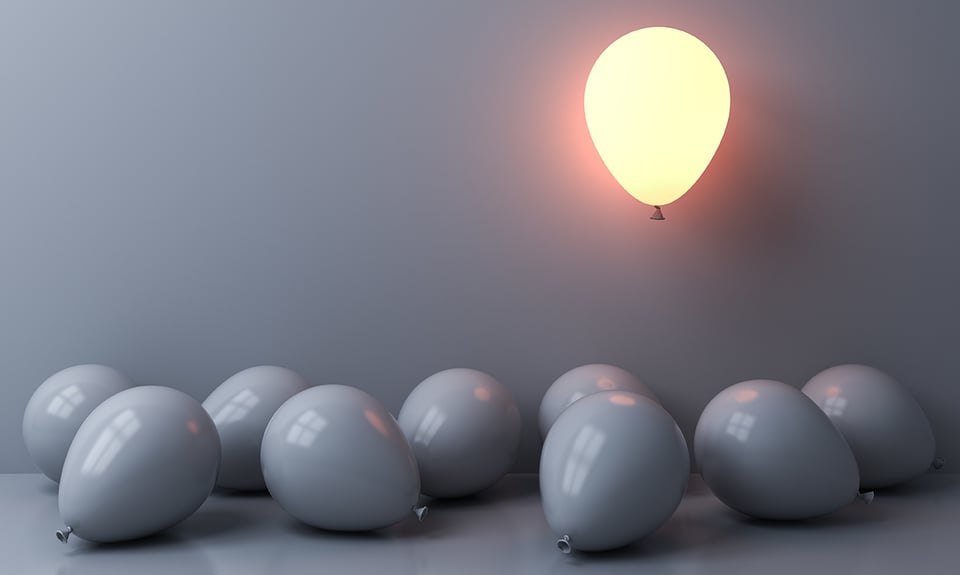 Account based marketing is a term that is top of mind for marketing and sales teams and has almost become known as "B2B Marketing" (according to some – we wouldn't go that far). Account based marketing along with marketing automation seem to be an unstoppable force. Our customers' request ABM campaigns more than ever. Perhaps because they have come to the conclusion that quality is better than quantity – and 3 good leads are better than 50 bad ones.
Below we've listed 4 trends that we believe are the way forward when it comes to ABM marketing in 2020. Want to learn more about how to start working with ABM? Download our eBook "Account Based Marketing (ABM) for B2B Tech companies".


1. Personalization with video
As ABM is moving forward, we believe the personalization will be even more precise. B2C are getting more and more precise in their personalization, and B2B buyers are starting to expect the same customized experience. I think we all can agree that personalization improves the outcome for campaigns, but what is good personalization? Is it enough to address someone by their first name in an email? No is not! Customers won't be impressed, or feel special, when they receive an email with their first name in the subject line. They know this is automatic and not genuine.
Personalization using video is a great way forward. By 2021, video will account for 80 per cent of all online traffic (Cisco). Prospects are turning to video because it's a quicker and more efficient way of consuming information. This of course, has huge implications for sales and lead generation. In fact, video marketers get 66 per cent more qualified leads per year (Aberdeen).
Also, video enables you to be more personal than in any other media. By using video, you can't fake the personalization… Start to create videos where you talk directly to your key account, introducing it with "hello [customer]". That will make them listen and you will cut through the noise.


2. Combination of digital marketing and telemarketing
Another trend we have identified for ABM, is to do digital marketing campaigns combined with telemarketing. We can see that the advertising cost for digital campaigns are rising at a high speed, especially on LinkedIn. Looking at what we actually generate from our spend, it's important to consider if we can support our digital marketing efforts with telemarketing. Allocating our budget to qualified calls for our target accounts might be a great complement to our digital advertising.
From experiences we have learned that the best way of generating, qualifying and converting leads to customers is for inbound and outbound marketing to work together. That means inbound takes care of generating leads through content such as eBooks, guides and webinars. Next, those leads are passed on to the outbound team for qualification and outreach. See an example of a combined inbound and telemarketing campaign we did for Enfo here.


3. Analytics tools using IP addresses
Another trend you should be aware of is the rise of great evaluation and follow-up tools. Before (using Google Analytics as an example), you could only see how campaigns and sources was performing. But with new tools coming up, you can also measure how one specific company is behaving. Tools like Albacross identifies the IP address and connect the user with the company that the IP address belongs to. For example, it can identify how long that company was on the site, how many pages views, when they last visited, etc. It can tell you exactly who's visiting your website and how to reach them.
On the note of IP addresses, one trend we also can see is that retargeting is still a very successful way of converting leads. But when we do it, it's more important than ever to make sure we remove ads for those who converted. This may be obvious, but surprisingly many companies are showing their target group an ad that they already converted on.


4. Sales and Marketing Alignment
What's driving ABM success is first and foremost the alignment between sales and marketing. This alignment needs to be strong as the whole sales and marketing process is changing. Before success was driven by a full sales pipeline, but now marketing wants to work with fewer leads (quality before quantity) which can seem like risky business. But without 100 % buy in from sales, there won't be any successful ABM campaigns. Both sales and marketing should work towards the same goal which is providing valuable conversations with key accounts to generate more revenue.


Moving forward, ABM is the primary marketing strategy for B2B companies which makes it even more important for sales and marketing to work as an aligned unit. The marketing team will not be able to create content without the right insights from sales. And sales won't have good communication with leads if marketing can't attract the best leads. Sales and marketing need to function together and understand that they need each other to succeed.
Do you want to get started with account based marketing? Or perhaps your existing strategy needs a boost? Book a meeting with Brightvision's CEO Jakob to talk more about how we can help. Or start your journey by downloading our eBook about account based marketing for B2B tech companies - a practical guide to generate leads and increase sales using account based marketing.

Good luck!