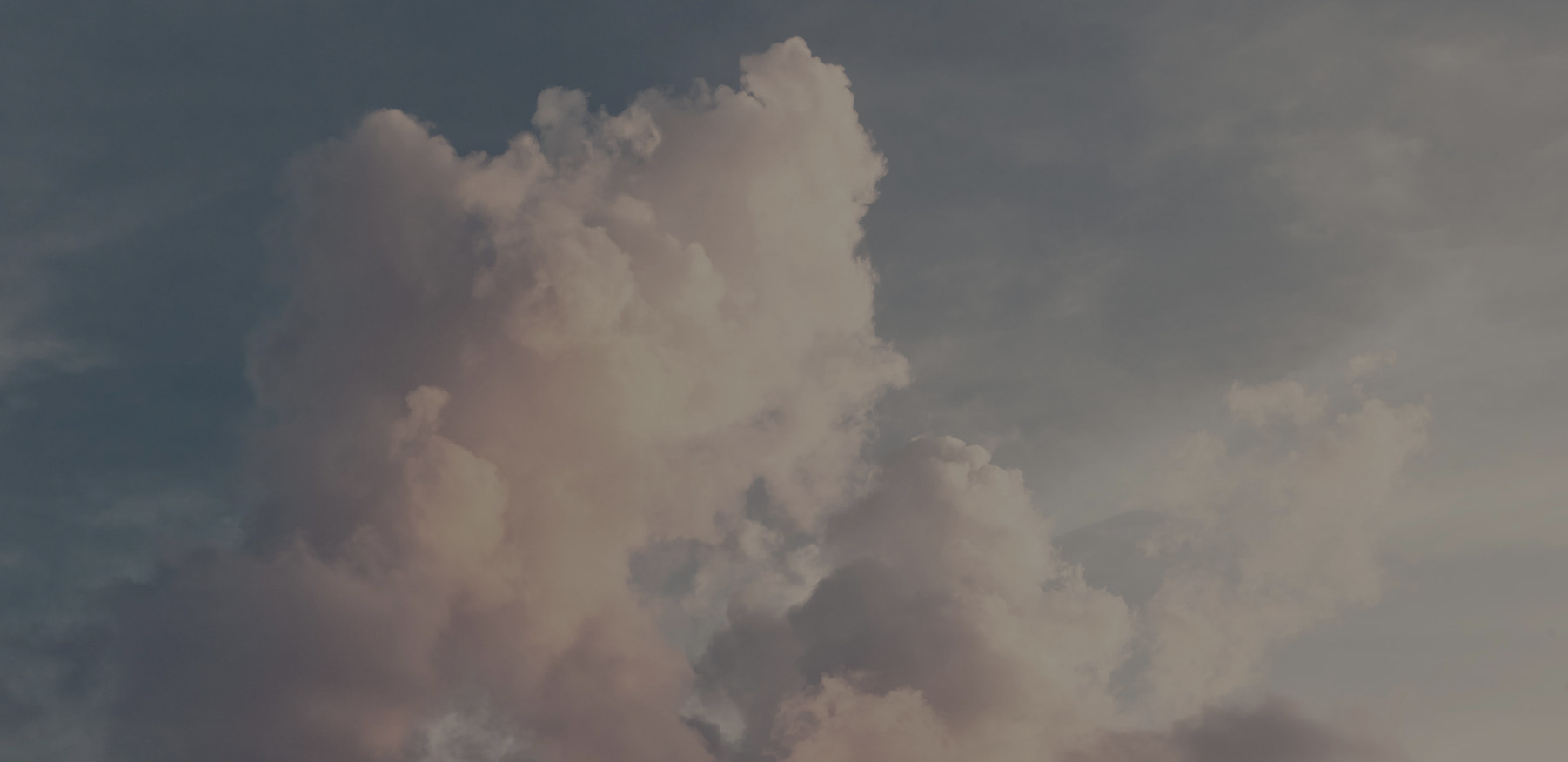 If you work as a CMO at a B2B tech company and struggle to generate good leads from your content, this blog post is for you. Many tech marketing departments fail with their content strategies. Maybe the content doesn't get viewed, shared, or downloaded. Or perhaps it doesn't generate good leads, or sales. Since creating content can cost a lot of money, it can be an expensive failure. In this blog post, we will give you 5 keys to making a successful content marketing strategy so you can start generating great MQLs and ROI. If you want to watch our webinar on the same topic,
check it out here.
Key #1 - Write to the Right Person in the Right Buying Phase.
To have success in content marketing, you need to write to the correct person in the right buying phase, regardless of the content format, (video, interactive content, E-books or blog posts). It's important to have both the right person in mind to know who you are speaking to, and the buying phase - that you want your content to target.
Buyer Persona
When it comes to content marketing you need to have a "buyer persona," one or multiple depending on your business. A buyer persona is a semi-fictional characterization of your ideal buyer and some important things to consider when creating a buyer persona are:
Current situation

Buying objections

Wants

Pain points

Main challenges

Solutions to the problem
Hopefully, your product, solution or service can be one of those, but what's also important especially when it comes to content marketing and inbound marketing, is that we also want to include the buyer's journey. We want to add a dimension to the buyer persona and that can be done by segmenting the buyer's journey into three phases:
Awareness

Consideration

Decision
You can use interviewing because it's always great to talk, both to your existing clients, as well as talking to accounts that aren't a client of yours yet. Then you can get a more in-depth knowledge of their actual situation and the more you talk to a real version of the buyer persona, the more information you will get and therefore you can be more tailored in your messaging.
Of course, if you may not have the resources, bandwidth and time to conduct a lot of interviews. Here are some examples of what you can do alternatively:
Make an educated guess about the buyer persona

Use your experience and look at data and insights

Checkout the work-roles in your company




Buyer's Journey
There are different ways to target the content in the "buyer's journey" and adapt the content messaging and the content itself to the different phases.

Awareness: The focus here is to identify the problem and help the buyer persona to understand that they have a challenge that can be overcome. They might not even know that they have a problem.

Use problem-centric content that addresses the prospect's challenges and builds greater awareness of them.





Consideration: We can talk and explain that there are different ways of solving a problem. Use solution-centric content with advice on how to solve the prospect's problems.
Decision: Here we want to address the prospect question: Who should help us with our problem? Use product-centric content to help the prospect see why they should choose your solution.




Different Phases Demand Different types of Content
Buyer's Journey: Awareness
Type of content needed: Problem-centric content that addresses the prospect's challenges and builds greater awareness of them.

Relevant content formats: Blog posts, LinkedIn posts, e-books, guides.
How to attract: Optimize searchable content like blog posts for SEO and invest in LinkedIn ads.
How to convert: Use CTAs in your awareness-stage content with links to your consideration-stage content. For instance, an awareness blog post linking to a landing page with a consideration guide.


Buyer's Journey: Consideration
Type of content needed: Solution-centric content with advice on how to solve the prospect's problems.

Relevant content formats: E-books, guides, reports, configurators, blog posts, landing pages, tips sheets.

How to attract: Use landing pages that require some contact information to access premium content. Send a series of nurturing emails recommending additional consideration-stage content.
How to convert: Link to decision-stage content at the end of your consideration-stage content. For instance, you could link to the sign-up page for a webinar at the end of an e-book.


Buyer's Journey: Decision
Type of content needed: Product-centric content to help the prospect see why they should choose your solution.

Relevant content formats: Webinars, case studies, FAQ articles, blog posts.
How to attract: Ask for additional contact information on landing pages, webinar sign-up forms and in nurturing emails. The goal is to gradually get all the contact information needed to be a sales-qualified lead.
How to convert:Use CTAs to book a demonstration, personal consultation or other meeting with sales.


Content Matrix
Here's some hands on advice on how to think about your content and different buyer personas. During the different phases of a buyer's journey, we recommend dropping a content matrix, and you can do that for each product that you have and for each industry. The idea is to breakdown and map the content that you have because that can highlight what you need to create and what gaps you have in your matrix.

Key #2 - Have a Copywriter with Technical Understanding.
A particularly important aspect in the tech-industry that we're working in, is that the things we want to sell can be quite hard to understand. They can be very technically advanced and to highlight the benefits of your solution versus a competitor's might mean that we need to go into some technical detail. It's important when you write copy to make sure that the person whose writing has the understanding and the ability of the technical aspects of your solution.
To succeed, your copywriter must be able to convey a complex message for a specific target group.

If you want to use a copywriter in-house – you need either a technical person for copywriting or to educate the copywriter about the text.


By not having the full grasp of the solution will hurt your image: the pain will be that your content don't get conversions or the goal you want to reach.



Key #3 - Repurpose Content
It's all about making the most value out of your content, creating good content takes time and indirectly or directly it takes money to create good content.
Make sure to spend time on creating a great original piece of content, that can live over time Then you can create lots of content from that piece.
By making the content worth it, you need to repurpose and make the most out of it. For example: if you write an e-book and you have interviewed a couple of customers, or your technical experts, the information alone from those interviews can be used for other things and be used for a different purpose.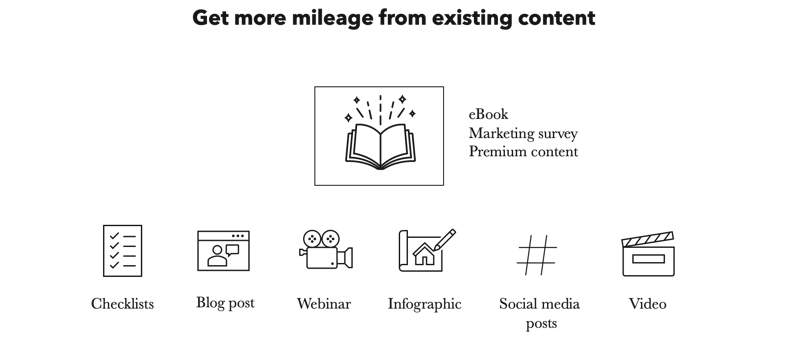 Key #4 - Promote your Content in the Right Channels.
What happens after the production of your content? If you don't promote your content, it won't get any leads. Our favourite channel of promotion is LinkedIn, which is a great platform to reach IT decision makers. Our top tips on how to succeed on LinkedIn, or any other advertising platform, can be viewed below.
Advertising success factors:
Keep your message short and sweet!

Have a visual appealing design
Choose the ad format depending on your purpose
Optimize a measure (make sure to measure conversion)
Use the right target audience
Leverage retargeting
Below is a list of more channels to promote your content in.
Channels to promote your content
Email marketing

Website

Paid media

Google

Facebook

Twitter

Programmatic

Native

Print

…and more!

Organic social media
It's important to choose the channel that fits your purpose the best. Which one is best? Don't go with the same old thing that you did for the last five years, be creative and willing to try out something new.
The purpose with promotion your content is to get:
Impressions

Clicks to landing page

Video views

Content downloads

Always be on

On-page purchase

Other page conversions

Key #5 - Having a good Marketing Automated System.
Marketing automation makes your content marketing efforts run like a well-oiled machine and enables you to speak to your audience with content that is relevant for them. This comes back to what we talked about earlier; making the most out of your content, because marketing automation is the engine in the background that ties all your marketing efforts together.
If you're serious about your content marketing and you're working with content marketing, then Marketing automation should be a part of the work as well. Examples of marketing automation systems that we love are HubSpot and SharpSpring.
Content marketing and marketing automation goes hand in hand. Below are 3 examples:
Three ways content marketing and marketing automation go hand in hand
1. Stay top-of-mind across channels
Marketing automation is used to orchestrate multiple touch points to engage in continuous conversations with your buyers. Examples of how marketing automation and content marketing work together in different channels:
Social media - Marketing automation can help you learn about customers as they engage

Email - Marketing automation can make sure emails are always personalized and relevant

Website - Convert more anonymous visitors, deliver strategic pages to users you do know and target visitors from certain accounts
2. Deliver relevant content to every buyer
Marketing automation nurtures specific personas with targeted content that helps you turn prospects into customers. If you've been trying to manually catalogue all of your available content, marketing automation eliminates that task with several smart features:
A/B testing
A streamlined, synchronized database that updates in real time
Retargeting uses all of the data you collect on your audience to create more personalized, targeted ads
Web personalization collects behavioural insights on each visitor.
3. Get insights from all of your campaigns
Which content is actually working? Are you drawing in qualified leads? Are your content marketing efforts actually driving sales? Can you accurately measure ROI? Marketing automation allowing you to:
Identify the most effective channels and campaigns with A/B testing and custom KPIs

View and share analytics by creating reports featuring the data you need most

Demonstrate how your content influences buyer behaviour
Marketing automation is the secret weapon making sure that all the hard work you put into each piece of content doesn't go to waste!
Summary and key takeaways:
Extensive and detailed buyer personas are key

Copywriters need to have industry-specific knowledge

Content can be repurposed, be creative!

Choose promotion channels wisely

Marketing automation is an important part of content marketing and the key to your success
Would you like to get help with your content creation? Book a meeting and we can talk!