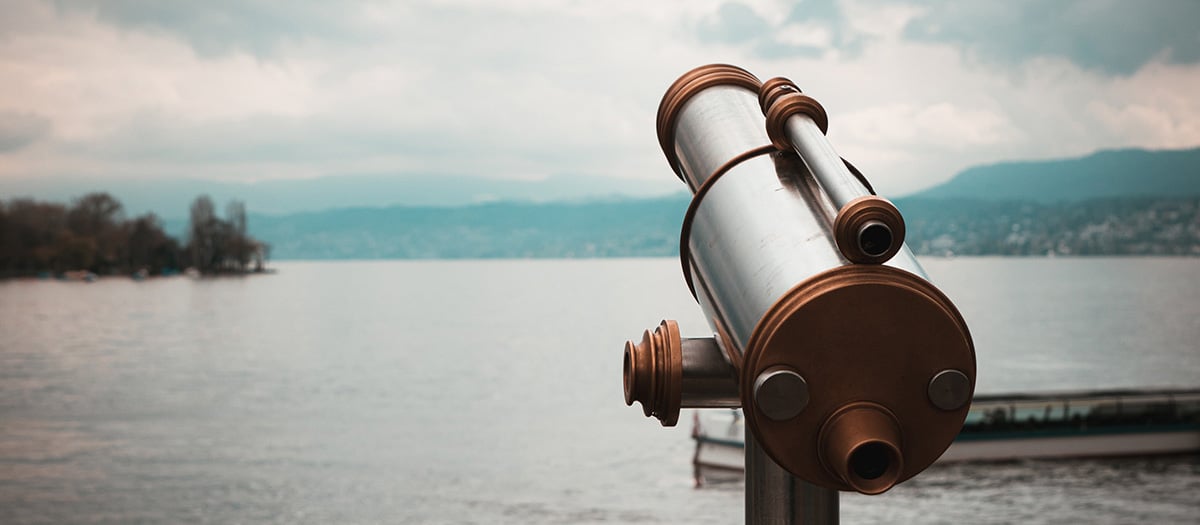 Our webinar campaigns were going great, and we hosted them frequently (about one per month). The leads were coming in and it was happy days... But I still felt something was missing. As our webinar content got better, and our webinar attendee audience grew, the more I realized that we had grown out of our current webinar platform (GTW, GoToWebinar).
When we set the date for a larger virtual event with the goal of 500 attendees, I knew the day was here. It was time to say goodbye to GTW and find a replacement. In this blog post, you can read about our journey to find the perfect B2B webinar software that ticked our requirements and improved the quality of our webinar sessions.
Why we wanted new Webinar Software
First, there's no major issue with GTW, it has served us well for many years. It is safe, proven, and reliable (and the HubSpot integration is outstanding). But it started to feel unmodern, and it no longer reflected the look and feel that we wanted to be associated with. We were developing and felt like our webinar software needed to too!
The primary reason we wanted to change software was that we wanted to have a cooler look in the attendee waiting room and the presentation room. We wanted to have the ability to customize the look and to add audio, video, and nice backgrounds. The first impression is very important because it establishes the feel for the whole webinar.
The second reason is that we wanted a tool that encourages the webinar attendees to communicate, engage, and ask questions. It's important as it creates a dynamic feel of 2-way communication.
And the third reason was that we struggled with finding our way in the panel, it wasn't very navigation friendly. Having a lot of external speakers, we needed to spend more time training them into finding their way around the panel to make sure they felt comfortable presenting.
There were also some small things that bothered us, like that you needed to install the software, you couldn't customize the emails and it was hard to manage questions coming in.
Our requirements for Webinar Software
Since we host a lot of webinars, we knew exactly what we wanted.
Our demands for webinar software were the following:
Be able to integrate with HubSpot (where we build our webinar registration pages)
Be able to manage 500 attendees (max)
Have smooth functions for interaction and engagement (chat, Q&A etc.)
Reasonable pricing
Have a nice design for the waiting room and presentation room
No downloadable software
Good support for video sharing
Be able to handle several speakers at the same time
Easy to use and navigate
Candidate #1: Hopin
We evaluated Hopin, it is a virtual venue with multiple interactive areas that are optimized for connecting and engaging. Attendees can move in and out of rooms just like an in-person event and enjoy the content and connections you've created for them.
Hopin was very powerful and seemed great for larger events. It had a lot of nice features, the the possibilities seemed endless. But we felt like we didn't quite need such a powerful tool, and the pricing was the highest of them all. Since we needed the integration to HubSpot, we needed their business plan level and that cost about $18,000 for one year.
So, Hopin failed on the pricing. But if your budget is unlimited and you are hosting very large events, I recommend you check out Hopin.
Candidate #2: Bevy
Bevy.com is a virtual conference and community events software platform. Bevy incorporates a variety of tools to plan, promote, and execute virtual and in-person events and is a flexible software solution that can be used to manage and host thousands of different types of community events.
Bevy also seemed to be a good tool. But there was no integration with HubSpot. Also, we were a bit unsure if it was optimized for webinars or more for internal conferences. The goal seemed to be to build communities rather than hosting events and webinars. The pricing was also confusing, and it was hard to understand what level we would need for our needs.
Candidate #3: Zoom
Zoom is the leader in modern enterprise video communications, with an easy, reliable cloud platform for video and audio conferencing, chat, and webinars. Zoom Video Webinar allows you to broadcast a Zoom meeting to up to 10,000 attendees. The price is about $1,400/year/license.
Zoom was a strong candidate in our process. Especially since we already used it for bigger internal meetings and conferences. The possibility to divide people into small groups, and the great integration with HubSpot – were large benefits. We didn't really have a concrete reason not to choose Zoom, it was just that we liked another tool better, mostly due to the attendee interface that felt very modern.
Candidate #4: Brella
Brella is an event networking platform that can be used by large exhibitions and conferences to connect attendees and sponsors through AI-powered matchmaking. The key features of the solution include intent-based matchmaking, 1:1 meeting booking, face-to-face meetings through video conferencing and chat.
Brella seemed to be a very powerful tool, and the integration with HubSpot also seemed to be pretty good. They offer the possibility to host both virtual, hybrid and in-person events. This solution should work well for companies that work with larger events and trade shows. It's a complete event platform, and the opportunities seemed endless. But for us, it was a bit overwhelming. We just needed a good webinar/virtual events tool, so we did not choose Brella because the system was too large. Also, the pricing model confused us so we never got an understanding on what price level we would need.


Winning Candidate #5: BigMarker

BigMarker is the world's most customizable hybrid event, virtual event, and webinar platform that combines powerful video technology with robust marketing and interactive experience capabilities to create one-of-a-kind branded online events.
We fell in love with BigMarker at first sight. First, it was easy to understand how it worked, the features you got and the pricing model as well as integration possibilities. It was easy to test a free trial demo, which made us confident with the system. We needed the "Elite Plan", $150/month with unlimited webinars with marketing and automation features as well as HubSpot integration. It included 500 attendees and 2 host licenses.
In addition to the simplicity of understanding the tool, decent price and HubSpot API, there were several other factors in why we chose BigMarker.
Why BigMarker?
HubSpot integration

The HubSpot integration for BigMarker was good, and in combination with a Zapier flow we could accomplish our goal of pushing data from HubSpot to BigMarker. We could host our registration pages in HubSpot, and the registrants sync with BigMarker and get their confirmation/reminder emails directly from BigMarker.


Attendee interface

The attendee interface is very modern, and you have the flexibility of doing changes to it. It looks very nice, and you are able to give your attendees a nice user experience.


Possibility to customize waiting room

The first impression is important, and with BigMarker you can create a very cool design for the waiting rooms. You can use background videos as well as videos and music.



Customizing options for emails



The design for the follow-up emails and confirmation emails are very flexible, and you can customize after your own graphical profile.


Share CTAs with attendees

You can send out nice looking CTAs to all your participants, sending them to different webpages or landing pages. Perfect if you want to promote eBooks, new webinars, free trials, or demos.



Sharing video works perfect



In many other systems, we have struggled with the video performance. In BigMarker, the video experience is great if you have good internet.


It's easy to manage multiple speakers

If you host large events, you might have to deal with multiple speakers. In BigMarker, each speaker gets their personal link, and they can wait "off stage" until it's their time to present. It's very handy and makes the dealing with many speakers smooth.
The cons
Unfortunately, no software is perfect. That also applies to BigMarker. There are some cons, even though they weren't' deal breaking for us.
Need Zapier for HubSpot to push over registrants

At first sight, we did not think we needed Zapier to sync attendees with HubSpot/BigMarker. But you do, and you need to create a new Zap for every event. A bit annoying and somewhat time consuming.


It's tricky to share PowerPoint – you need to share PDFs

BigMarker isn't a great supporter of sharing PowerPoint. You can, but we have had some bad experience with it. It's much easier to upload your presentation as PDF, then it works perfectly. Annoying if you are used to working with animations though.



It works best with Chrome



BigMarker is optimized for Chrome, so if you want to use another browser, you might have an issue.


BigMarkers own landing pages are not very customizable

If you want to create your registration page/landing page within BigMarker, you are quite limited to their designs. There are some nice ones to choose from, but they are not very customizable and you can't change fonts etc.


If you need any help with in choosing a webinar software, or succeeding with your webinar campaigns in general,

book a meeting and we can chat!