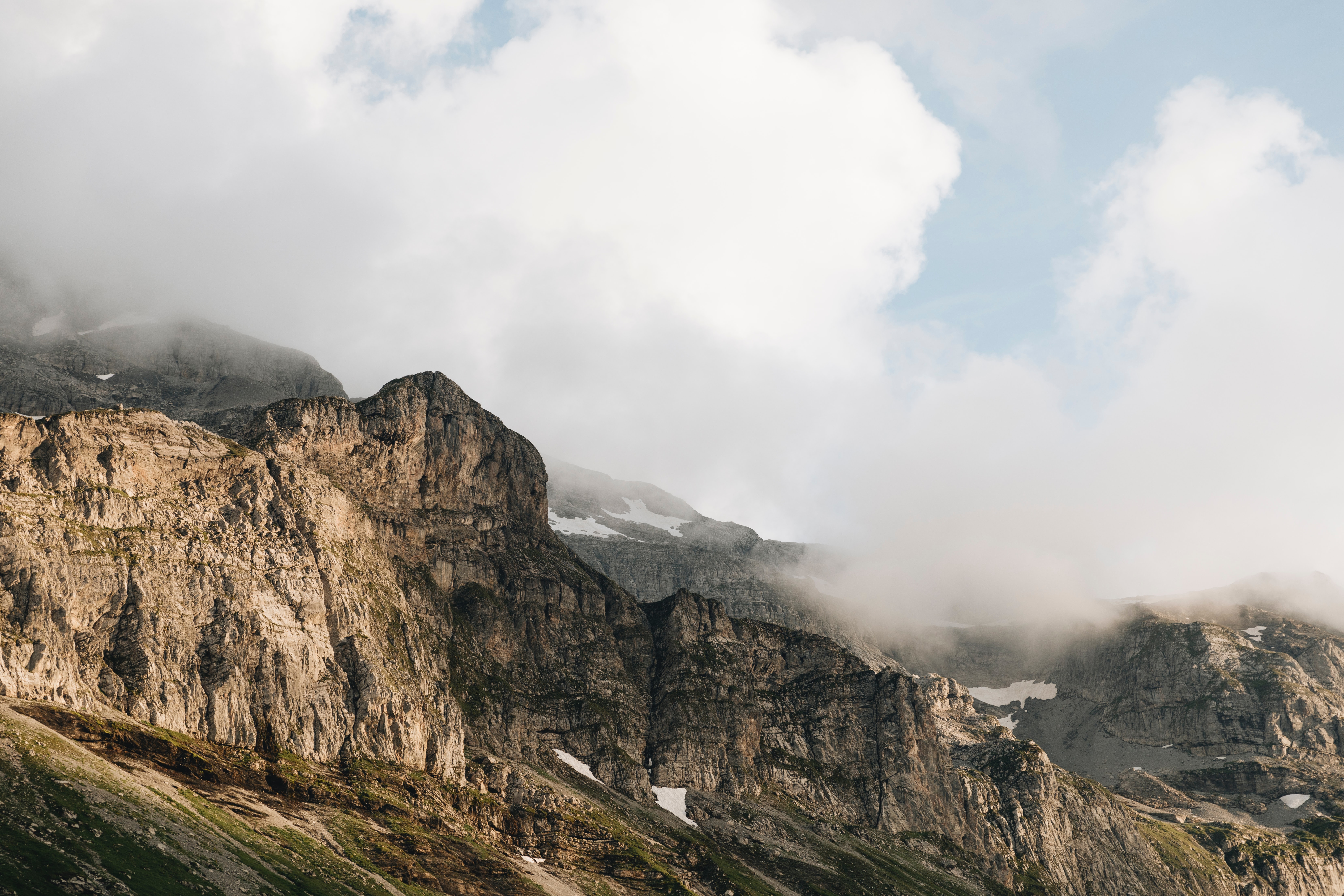 Sales and marketing for industrial B2B companies has never been as complex as today. Clients are spread out across the globe, there is a move towards subscription-based purchasing, and we are currently in a Corona-pandemic limiting our way to meet each other at trade shows or other events. An early stage of a recession, trade wars, and Brexit are also happening. And who knows what else there is coming.
We at Brightvision have generated leads for some of the largest B2B IT companies in the world for over two decades using outbound prospecting and digital marketing. In some areas, the IT industry has been ahead of the curve and adapted to the changing sales and marketing landscape in a way I believe industry giants will do over the next few years.
Based on our knowledge from the IT industry – we can help create that change. And how it can be done will be outlined in this blog post.
I will share my greatest learnings on how to create a modern lead generation program with the aim of delivering qualified leads and creating long lasting client relationships. If you want more in-depth information on this topic, register for our upcoming webinar here.
Today I will go through what I would like to call the "foundation" for successful B2B lead generation and sales:
Account based marketing (ABM)

Sales and marketing alignment

Combined

i

nbound and outbound

processes

The role of the SDR

Automated digital marketing
Account Based Marketing (ABM)
What is Account Based Marketing?

Account Based Marketing means that you identify and focus on key accounts and/or high value prospects. It is a strategic approach designed to execute highly targeted and personalized marketing programs and initiatives.
You may be familiar with the traditional lead gen funnel. The ABM funnel is constructed in almost the same way – but it is turned upside down. Instead of market to a broad and large group as you do in the first stage in the lead gen funnel, you choose a tighter and more specific target group. By identifying a specific target group, it will be easier for you to personalize your communication and content – which gives your message a more personal touch.
Why is it important?
Quality is better than quantity, and that is the reason why Account Based Marketing has become such a popular method for B2B companies. The strategy has delivered incredible results for B2B companies, delivering the highest ROI of any other B2B marketing strategy or tactic. Since the goal of ABM is to tailor an experience that is adapted to meet the customer at every stage of the buying process – it's a win-win situation for your company and your customer.
With that said, ABM helps you to reach out and build strong relationships with your key customer and prospect by delivery helpful and relevant content in the right place and at the right time.
How should you work with ABM?

So, how do you succeed with your ABM initiatives?
Sales and marketing alignment
First and foremost, the alignment between sales and marketing must be strong (continue to read and you will learn more about that later in this post). The marketing team will not be able to create content without the right insights from sales and sales will not have good communication with leads if marketing can't attract the best leads.
Personalization and video
Personalization is integrated with ABM, and since personalization always have been a great way to increase engagement, I strongly believe that it is one of the cornerstones for ABM success. Personalization helps you talk directly to your target group and be more personal, especially by using video. Video is a quicker and more efficient way for you to share your content and for prospects to consume information. In fact, video marketers get 66 per cent more qualified leads per year (Aberdeen).
Combination of digital marketing and telemarketing
Next tip for AMB success is to combine inbound and outbound marketing. My experience is that the best way to generate, qualify and convert leads to customer is to use a combination of inbound and outbound marketing. The inbound marketing generates leads through content such as eBooks, guides and webinars. And when inbound have generated the leads – the telemarketing team takes over and try to convert the leads to customer.
Marketing automation

The last tip is to have marketing automation system (like HubSpot) in place. There are so many parts that are involved in an ABM program – and marketing automation is one of the tools that make your ABM strategy much easier. Marketing automation is the most effective way to automate, optimize and measure your repetitive marketing efforts. It will help you get your database under control, as well as the targeted communication including emails, web pages, workflows, social media, and more.
Sales and Marketing alignment

What does sales and marketing alignment mean?

Sales and marketing alignment (or "smarketing") mean that the company's sales and marketing department work more as a team towards the same goal. The goal is to ensure that sales and marketing have the same goals and visions – but also to make the departments work better together to maximize profit and performance. So, in short, "smarketing" is about communication, collaboration and coordination between sales and marketing.
Why is it important?
It's important for all types of B2B companies, but especially for those where the sales and marketing teams are spread around the world, and where you have local salespeople.
A close cooperation between sales and marketing help your company to create long-lasting and important relationships. Sales can provide objections and insights they have gathered in their conversations with customers, so marketing can create better content, which will generate better leads and more satisfied customers. It's like a cycle of success!
How should you align sales and marketing?
In order to make the collaboration work, it is important to find easy ways for both departments to communicate with each other, but also to ensure that both teams can take advantage of all resources and materials. So, a joint platform would be step number one.
This is especially important if you work with local agencies. Local agencies are great, because they know your market and you don't get generic communication. But it can be bad if everyone is running their own isolated races without insights to the local teams.
Another tip is to run an ABM campaign (that we discussed previously). This will force sales and marketing to work together, as both teams are dependent on each other to make the campaign work. Sales needs to provide the target accounts and information about these – marketing then needs to create the right content and campaigns, and then sales need to convert the marketing efforts into new deals.
Your sales and marketing departments also need to set common goals and KPIs so everyone works in the same direction. Also, make sure you work with the same buyer personas and through the same structure on the buyer's journey! This helps the market to create the right type of content and produce it to the right person on the right time and on the right channel. The sales department can then meet the customer with the perfect offer to close the deal.

With that said, a good advice is to create a Service Level Agreement (SLA) for the teams to get better structure for the goals and what is expected from the market and what is expected from sales. Make the SLA clear, so it's easy for everyone to understand. And don't forget to follow up!
Last but not least - Spend time together! If you are going to work as a close team, you need to build personal connections to each other.
Combined inbound and telemarketing strategies
Before we start talking about why you should combine inbound and telemarketing strategies – we will clarify what they mean.

Inbound marketing
Inbound marketing is a marketing method that focuses on creating and optimizing educational content (like eBooks, blog posts, webinars) to attract the right customers and generate more sales. It's about meeting the customer at every stage of the buying process by offering content that educates and helps the customer through every step in their journey. Compared to traditional marketing where you reach out for the buyer – this method lets the buyer come to you when he or she are ready.

Telemarketing
Telemarketing is a part of "outbound marketing", usually referred to as traditional marketing. Outbound marketing (or telemarketing) is when you reach out to people to see if they're interested in a product or service. You use telemarketing as a process to generate leads, gather information or increase sales.

Why are they great together?
Inbound marketing takes time, while telemarketing gives results directly. So, if we assume that your company needs leads today, but also in the future, then you should spend resources on both methods.
You need to meet your customers, prospects and leads in more than one channel to be relevant in their buyer's journey and to achieve better results. Using both inbound and outbound in your marketing strategy will make it easier to determine how close a buying decision the potential customer is. You will get more insights and feedback by doing both methods. You get objections and information about your target group from the phone calls, and important knowledge of niche, keywords and message from inbound planning. The information extracted from the calls, can then be used as a foundation for other inbound marketing campaigns.
The results from inbound marketing is often (not always) unqualified leads. With good inbound content you attract potentially leads but generally it is outbound that helps make it a business. If you combine your inbound marketing with telemarketing and dialing these leads, you will increase conversion and shorten your sales cycles.

So, inbound or outbound is nothing that easily solves your problems since they both have their pros and cons – and that's why they work best together!
The role of the Sales Development Representative (SDR)
What is an SDR?
The Sales Development Rep (SDR) is the inside sales representatives who focus solely on sales prospecting and that is the glue between sales and marketing. Unlike Sales Executives that close new deals – SDRs reaches out to new leads, usually the leads that marketing has generated.
Why is it important?
SDRs help companies manage the early stages of the sales cycle by generating qualified leads to the sales department. The SDRs role is to make sure you'll get the most out of your marketing budget and provide and appropriate solution to prospects. SDRs have become an important part of modern telemarketing, since they are the key to get your Inbound Marketing to work effectively.
By focusing on reaching qualified leads, SDR improves the quality of your customers and the number of transactions that sales will be able to complete increases. As the quality of your customers increases, the relationship with your customers and prospects will improve and become more personal.
As you may understand, SDR's facilitates the sales process, but also helps to simplify prospecting. Since SDR does the prospecting work for the sales team, they can focus on only working productively with closing business, which saves you endless time.
The conclusion is, and as you probably understand by now, that the SDR role have a very important role for the success of your sales and marketing activities. SDR acts like a link between sales and market and helps to strengthen both departments within their area.
As you probably understand by now – the SDR role is a very important role for the success of your sales and marketing activities.
How can you get the most out of the role?
When you recruit an SDR, you need to consider other characteristics unlike finding a traditional seller. The SDR person needs to understand marketing trends, but also love talking to people. This means love talking on the phone – combined with digging into conversion optimization and CRM systems.
Another key criterion for the SDR role, is the ability to constantly learn new things and discover important contexts and synergies that the sales- and marketing department has missed. This requires a more senior person than many people may think.
To get the most out of this role, you need to educate and follow-up with your SDRs. Every SDR needs to be trained and to understand who your prospects are, how they buy, but also be able to identify where they are in the buyer journey. They also need communication training in order to be able to customize their message based on the target group you want to reach.
Automated digital marketing (Marketing Automation)
What is marketing automation?

Digital marketing today is all about delivering the right content, at the right time, to the right person. Try to apply this aspect to all the email contacts in your database that you need to communicate with – each one in their own preferred way. Not to mention social media, with over 200 networks and billions of users worldwide, which is a full-time job to maintain on its own. Don't forget to also deal with your daily meetings and tasks. Not the easiest thing to do, right?

What if there was a way to both save time, become more structured and also reduce the risk of human error? As you might have figured out by now, there's actually a way of doing so. It's called Marketing Automation. Chances are, as a marketer, you've heard about it before.
Why is it important?
Marketing Automation is a way to automate, optimize and measure your repetitive marketing efforts and processes. In order to utilize Marketing Automation, you need a Marketing Automation system in place. Marketing Automation lets you connect multiple touch points and marketing channels, including the following:

Social Media Marketing

Email Marketing

Lead Generation
Lead Nurturing

Metrics and Analytics

Management Activities
Furthermore, a Marketing Automation system can be used to create converting landing pages, followed up by automatically sent email campaigns, based on what workflows you choose to set up. The software will help you segment leads and send personalized messages based on pre-set rules and your different buyer personas.

One of the main purposes of Marketing Automation is to nurture your leads long-term and provide valuable content tailored for where they are in the buyer's journey. With a Marketing Automation system, you will pretty much be the spider in the world wide web...
Where should you start?
First, you should choose the system that meets your needs and make sure it's implemented and used 100 % correct. As more people realize the perks of Marketing Automation, there are several MA systems to choose from today.
Finding the right solution to help nurture and engage prospects is in many ways crucial, as a wrong turn can be a costly and time consuming story. When comparing various Marketing Automation systems, you shouldn't just analyze their features and price, but also make sure that the software is meeting your own unique needs.
Here are 7 important questions to ask yourself when choosing Marketing Automation system:
Are you doing everything by yourself or taking help?

How many are going to use the system?

What will your needs be in 3-5 years?

What kind of users will you have?
How many hours will you save?

How big is your database?

What is your budget?
A Marketing Automation system can take much burden off your shoulders and handle many of the things that you used to spend hours doing. But of course, you can't expect it to replace all your work. For instance, you'll still need to produce relevant content, as you can't automate marketing without having anything to send to your prospects. However, with a Marketing Automation system on your hand, you'll both have more time to come up with great content and to follow up on those qualified leads.

I hope you have enjoyed my learnings on how to create a modern lead generation program. There are a lot more to say, but I hope this has been a good introduction! If you found this interesting and want more in-depth information about this topic, register for our upcoming webinar here or contact me directly.