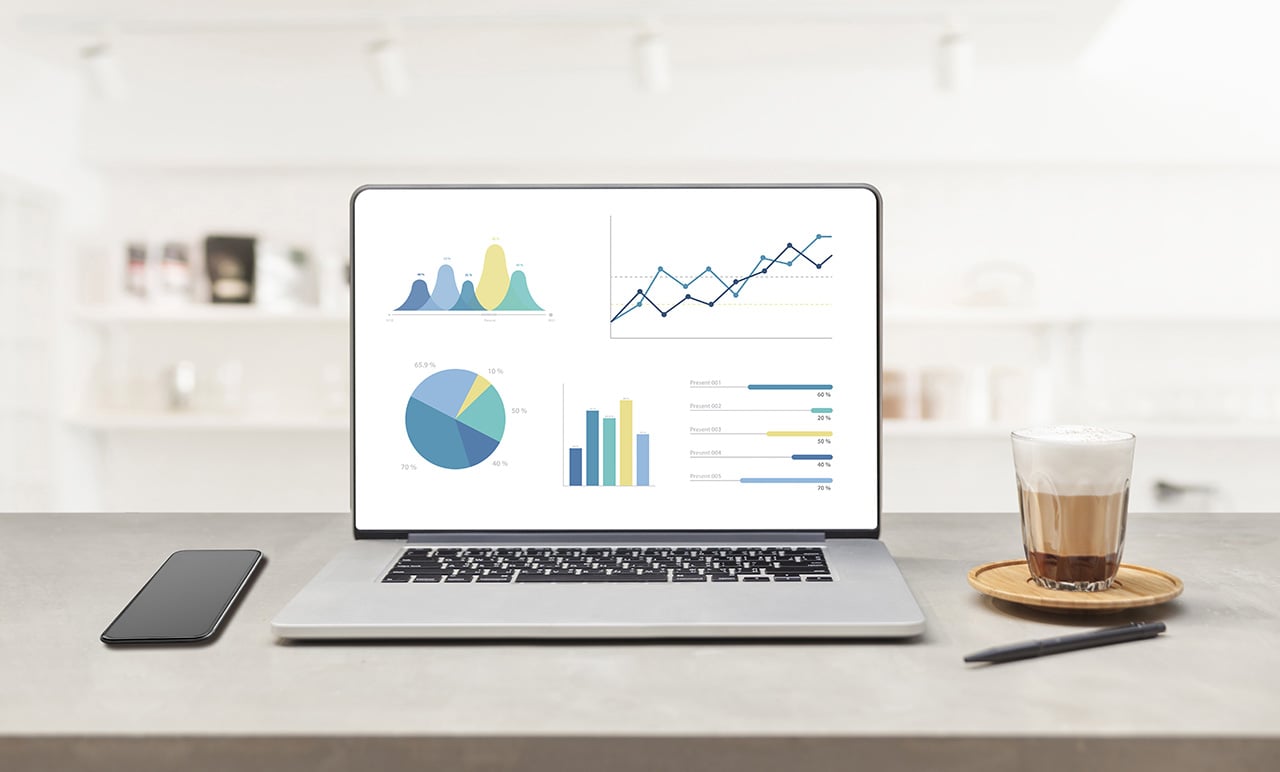 Account based marketing (ABM) has been a hot topic in the B2B world for the last couple of years. Proven to generate results that far surpass any other marketing initiatives, sales and marketing departments are eager to jump on the trend. 60% of B2B companies have reported a 10% increase in revenue, while 19% saw a staggering 30% revenue growth (eWeek). That's why it was a no-brainer for us to add account based marketing alongside programmatic advertising to our services. To help us get the show on the road, two new highly skilled recruits have joined our digital team.
Learn more about how ABM and programmatic advertising can generate more revenue for your company below.


Account based marketing: Create cost-effective and hyper-targeted campaigns that'll reach decisions makers
Account based marketing continues to gain momentum as the strategy of choice for B2B companies. Account based marketing focuses on a clearly defined set of accounts, rather than an entire industry or market. Messaging is tailored to each account and campaigns are customized to their specific needs – eliminating the risk of missing the target.
We use IP targeting to guarantee that your ads reach the right people. IP targeting lets you target locations matching specific demographics and based on someone's IP address. This means that you can reach decision makers at the right companies and be confident that your results are cost-effective.
According to ITSMA, 84% of marketers reported that account based marketing as delivers higher returns than any other marketing approach.

Image 1. Inbound vs. ABM.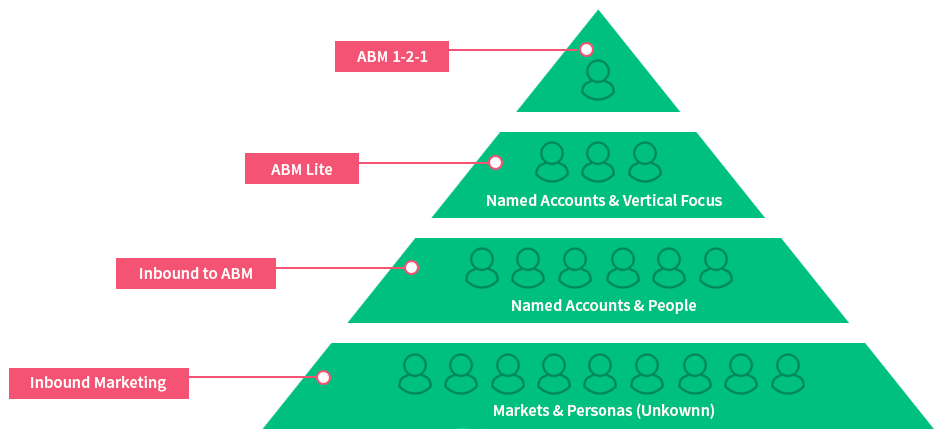 Our account based marketing service
Through advanced technology, clever algorithms and relevant messaging we'll develop campaigns that are highly targeted and cost-effective. Our team will take care of the entire process for you. That means:
Build your target account list
Produce unique content
Design customized campaigns
Implement IP-targeted campaigns
Optimize campaigns
Analyze, measure and report results
Do you want to build lasting relationships with key customers and grow your annual revenue by 10% or more? Get in touch at +46 (0) 31 711 63 20 or send us an email at sales@brightvision.com and we'll tell you more.


Programmatic advertising: Place your ads in front of the right people and get more out of your marketing budget
Programmatic is an important piece of any lead generation campaign. It allows you to drive traffic to specific destinations in a controlled and measurable environment. Whether you want to drive traffic to an eBook, whitepaper, webinar or event, we'll create cost effective lead generation campaign that'll reach the right audience.
Digital advertising is becoming increasingly sophisticated, and by 2019 it's estimated that 50% of ads will consist of programmatic ads. Programmatic advertising, as defined by Smart Insight, is automated bidding on advertising inventory in real time, for the opportunity to show an ad to a specific customer, in a specific context. That means that you can deliver highly relevant campaigns to your audience in a moment when they're highly engaged.
Our programmatic advertising service
Using advanced technology, tailored strategies and continuous optimization, we deliver highly effective campaigns through programmatic advertising. Our team will take care of the entire process for you. That means:
Define your target audiences
Develop your advertising strategy
Produce unique content
Design customized campaigns
Optimize campaigns
Analyze, measure and report results

Do you want to know more about ABM and programmatic advertising and make it a part of your overall marketing strategy?
Book a 30 minute meeting with our specialist