Digital marketing today is all about delivering the right content, at the right time, to the right person. Try to apply this aspect to all the email contacts in your database that you need to communicate with – each one in their own preferred way. Not to mention social media, with over 200 networks and billions of users worldwide, which is a full-time job to maintain on its own. Don't forget to also deal with your daily meetings and tasks. Not the easiest thing to do, right?

What if there was a way to both save time, become more structured and also reduce the risk of human error? As you might have figured out by now, there's actually a way of doing so. It's called Marketing Automation. Chances are, as a marketer, you've heard about it before. But what is it and what is in it for you?

"Companies using marketing automation
convert 53 % more leads to marketing
qualified leads than non-users"
– Forrester Research, "The Forrester Wave Lead-To-Revenue Management Platform Vendors" (2014)

Why your business needs Marketing Automation
As the name (and what you've just read) implies, Marketing Automation is a way to automate, optimize and measure your repetitive marketing efforts and processes. In order to utilize Marketing Automation, you need a Marketing Automation system in place. Marketing Automation lets you connect multiple touch points and marketing channels, including the following:
Social Media Marketing
Email Marketing
Lead Nurturing
Metrics and Analytics
Management Activities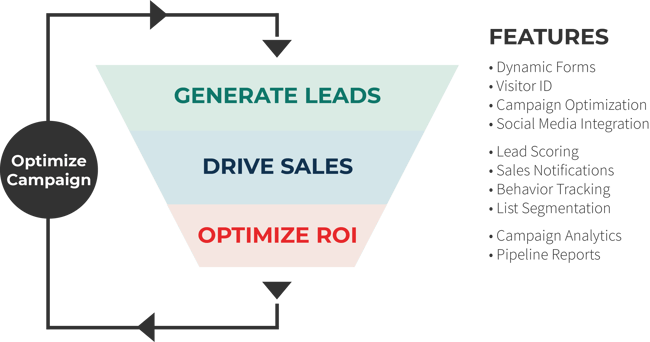 Furthermore, a Marketing Automation system can be used to create converting landing pages, followed up by automatically sent email campaigns, based on what workflows you choose to set up. The software will help you segment leads and send personalized messages based on pre-set rules and your different buyer personas.

One of the main purposes of Marketing Automation is to nurture your leads long-term and provide valuable content tailored for where they are in the buyer's journey. With a Marketing Automation system, you will pretty much be the spider in the world wide web (pun absolutely intended).
What you need to know before getting started
As you've probably figured out by now, Marketing Automation is a great way to increase the efficiency of a company's marketing strategy. However, there are a few pitfalls that you should watch out for when it comes to Marketing Automation.
One thing to avoid is to push generic and irrelevant content in email blasts. This will only leave your prospect with the feeling of being spammed. Marketing Automation should help save time to send highly targeted and tailored content to a segmented audience, not make you send a mass email with useless content, just because you can. You want to provide your prospects with the right content, which is why Marketing Automation should be used for nurturing rather than selling.
Someone who's not that well versed in the world of Marketing Automation might think that a Marketing Automation system doesn't differ much from an Email Service Provider (ESP), like MailChimp. However, there are substantial differences. For instance, ESPs send emails and offer modest email analytics, whereas Marketing Automation systems can track exactly where and when contacts have traveled through a website, score these behaviors, and automatically send out relevant, targeted content based on those behaviors. A Marketing Automation system also provides an end-to-end picture of the customer journey, from the first interaction to conversion and beyond.
The list below shows some of the most distinct differences between Marketing Automation systems (MA) and Email Service Providers (ESP):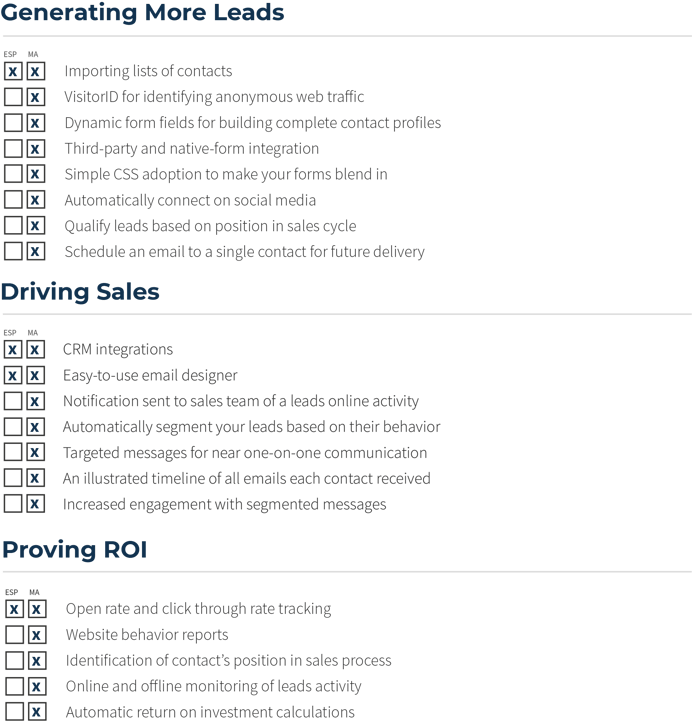 Finding the perfect Marketing Automation system for you
As more people realize the perks of Marketing Automation, there are several MA systems to choose from today. Finding the right solution to help nurture and engage prospects is in many ways crucial, as a wrong turn can be a costly and time consuming story. When comparing various Marketing Automation systems, you shouldn't just analyze their features and price, but also make sure that the software is meeting your own unique needs.
Here are 7 important questions to ask yourself when choosing Marketing Automation system:
Are you doing everything by yourself or taking help?
How many are going to use the system?
What will your needs be in 3-5 years?
What kind of users will you have?
How many hours will you save?
How big is your database?
What is your budget?
Get started with Marketing Automation today
A Marketing Automation system can take much burden off your shoulders and handle many of the things that you used to spend hours doing. But of course, you can't expect it to replace all your work. For instance, you'll still need to produce relevant content, as you can't automate marketing without having anything to send to your prospects. However, with a Marketing Automation system on your hand, you'll both have more time to actually come up with great content and to follow up on those qualified leads.
Want to know more?
Check out our webinar "In Pursuit of the Right Marketing Automation System", where we discuss Marketing Automation and share some of our best MA hacks. We also take a closer look at SharpSpring – a MA System that's challenging the industry giants by offering advanced software at a fraction of the cost.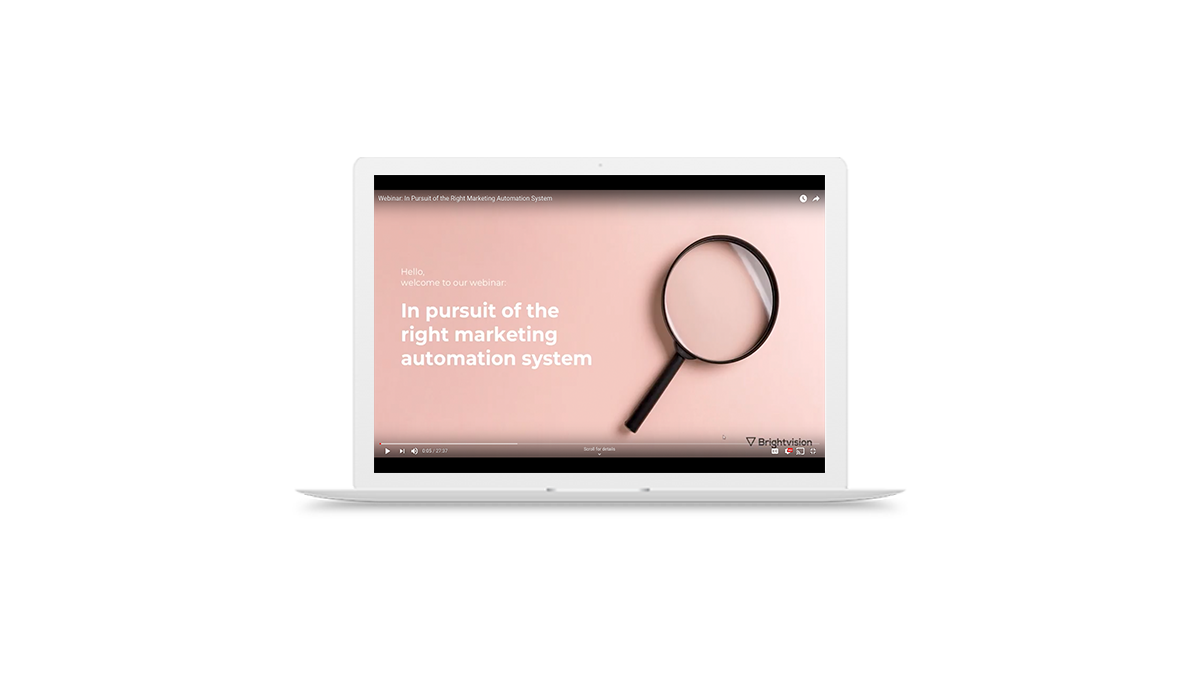 Of course you can also get in touch and let us guide you!