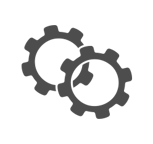 Our work
The goal was to generate leads and build awareness around the new brand . In order to to succeed and reach this goal, we made the decision to use an inbound driven campaign focusing on providing the right content, to the right target group, in the right time, with telemarketing as an integrated part. The work we did can be divided in eight categories (see below).
---
We used existing pre-made content to drive leads, and we re-branded the content aligned with Gibon's graphical profile (also called "white label content"). This way we could quickly produce and launch different content assets.

CONTENT CREATED
The main content promoted was a whitepaper called "Start your journey towards digital change" and was created to help companies to take the first steps into the new and modern workplace. We also created a one-pager checklist used as follow-up content and nurturing purpose.
#5. Email marketing & nurturing
---
To ensure maximum relevance for the partners' target audiences, each email was personalized. Within the MA-system we used email nurturing to convert leads from unqualified leads to MQLs using an email nurture workflow cadence consisting of three emails containing consideration stage content and new call to actions.

#7. Video creation
---
We created a "KIT-film" for the campaign as a complementary to the banners on social media, as videos works great to generate traffic to landing pages.


---
The blog article was an important part to drive the organic traffic and leads to the landing pages offers. With a clear call-to-action in the post, we were able to point the visitors to the downloadable content and generate leads.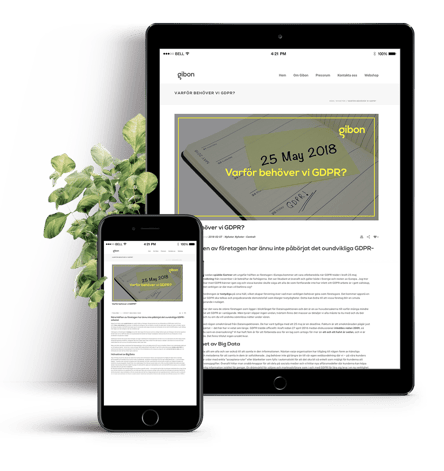 #9. Telemarketing
---
To qualify the leads coming in from the inbound campaign, we used our telemarketing team and Inside Sales specialists. After someone becomes a lead, our SDRs called and qualified the lead. Depending on the outcome, we routed the qualified leads to Gibon's sales department. If the lead was not qualified, we kept it in our process for further nurturing.