Panasonic – Account-based marketing (ABM) and account mapping with
telemarketing
Discover how we helped Panasonic find relevant contacts, map target accounts, book meetings and find new business areas with telemarketing and account-based marketing (ABM).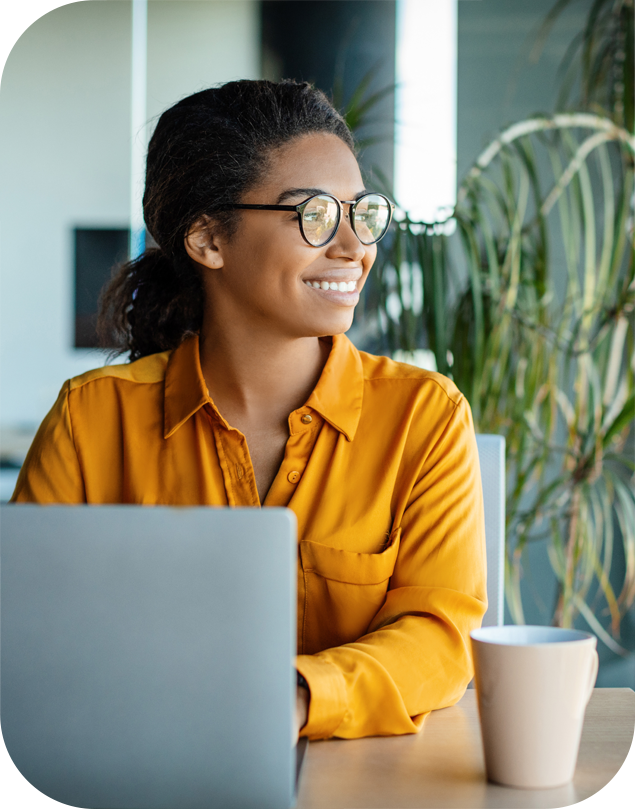 About Panasonic
Panasonic Corporation is a worldwide leader in the development of diverse electronics, technologies and solutions for customers in the consumer electronics, housing, automotive, and B2B businesses.
Campaign objective
We started with a telemarketing pilot campaign that ended up as a yearly retainer. For the yearly plan, we focused on different initiatives per campaign. The overall goal was to generate leads and meetings, map accounts, and find new relevant business areas. Account-based marketing was the main strategy for all of this, meaning we focused on a specific list of accounts in a specific segment.
Target
In this campaign, we promoted Panasonic's rugged tablets solution. The target persona was IT, finance and users. It was important to understand the purchase process and reach relevant people with different roles in each segment. We targeted many different industries, and manufacturing, construction and healthcare were key sectors.
Brightvision's
marketing experts have helped Panasonic

achieve:
26
Leads
15
Meetings booked
69
Mapped accounts
Our ABM approach
We got a list of target accounts from the client that we mapped based on different specifications. By identifying the need, position, contact persons, and organizational structure, we were able to provide key insights into each account. We also mapped industries with the goal of finding new segments and target groups.
What made this campaign successful?
Our ability to find the right contacts
It's important to call the right persons at each account. In this case, we needed to speak to a variety of roles.
Local knowledge
Understanding the market in which you are calling is key.
A flexible strategy
We started with one strategy, and the more we learned about each segment, the more we could improve our efforts and open up new ways of working. We saw the most success when we started to be more specific in each industry.
Transparency
Being transparent and giving the client instant insights into the project is always a key to success.
CommunicationWe always try to see ourselves as colleagues to our clients, and communicating frequently on a weekly basis is key. This way, feedback can be instant and it's easy to constantly improve.
High-quality meetings bookedWith our detailed account mapping and insight into each account, we were able to book high-quality meetings for our client's sales staff.
Would you like to know how we helped our Microsoft partner Coligo with a premium content inbound campaign for creating awareness and Marketing Qualified Leads (MQLs)?
Would you like to get help to succeed with your B2B tech lead generation campaigns?
Fill out this form and we will contact you!