Webinar on demand
Social Selling: How B2B Tech Salespeople can Succeed on LinkedIn
Even though Social Selling on LinkedIn has been on the agenda for many years, few salespeople achieve any actual results. Especially within B2B tech sales, where long sales cycles and busy days complicates the work. In this 30 minute webinar we will teach you the foundations of successful Social Selling and how it can help you generate more business in the tech industry.
In this webinar you will also learn how to:
Optimize your LinkedIn profile for best results

Create relevant content (even when you have no time)

Create a result driven Social Selling strategy connected to the buyer's journey

Collaborate with the marketing team for a better result
Watch the on-demand webinar by filling out the form.
Host: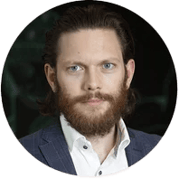 Presentatör:
Rickard Thyrfalk
Head Of Business Unit - Sales Enablement Brightvision